Every year when the harsh winter ends and spring begins nature experiences a colorful rebirth. Starting from spring and throughout summer we find the world painting itself with vibrant colors of flowers.
We wait patiently to experience those beautiful blossoms warm weather brings. Some places around the world are even lucky enough to have year-long blooms!
From color to smell, flowers are nature's very own ornaments. Experiencing these blossoms is one of the oldest and simplest pleasures on earth.
Some places around the world specialize in producing certain blossoms. For some flowers, the weather motivates the growth. Meanwhile, others bloom from the nurturing encouragement of the locals.
Let's take a look at some flowers that bloom in abundance in certain places on earth.
Monarchy of Roses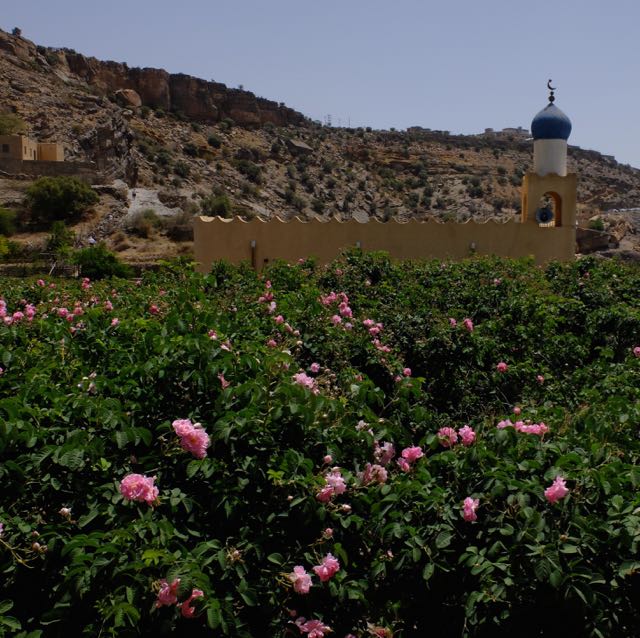 Roses are often called the "King of Flowers". They come in various colors and smell sinfully divine. If you want to see acres and acres of rose producing farms, you have to visit the largest producers of roses, Ecuador.
Most roses are native to Asia. Rose was introduced to the Middle East from Persia (Iran), where it became famous for its attar (essence and fragrance) and rose water. These often pale pink roses are known as Damask roses, well known for their deep fragrance.
For the ultimate rose indulgence, you must visit the mountainous Jabal Akhdar in Oman. The rose season runs from late March to the middle of May. You can experience the majestic hilly rose fields covered in fragrant blooms.
Shower of Cherry Blossoms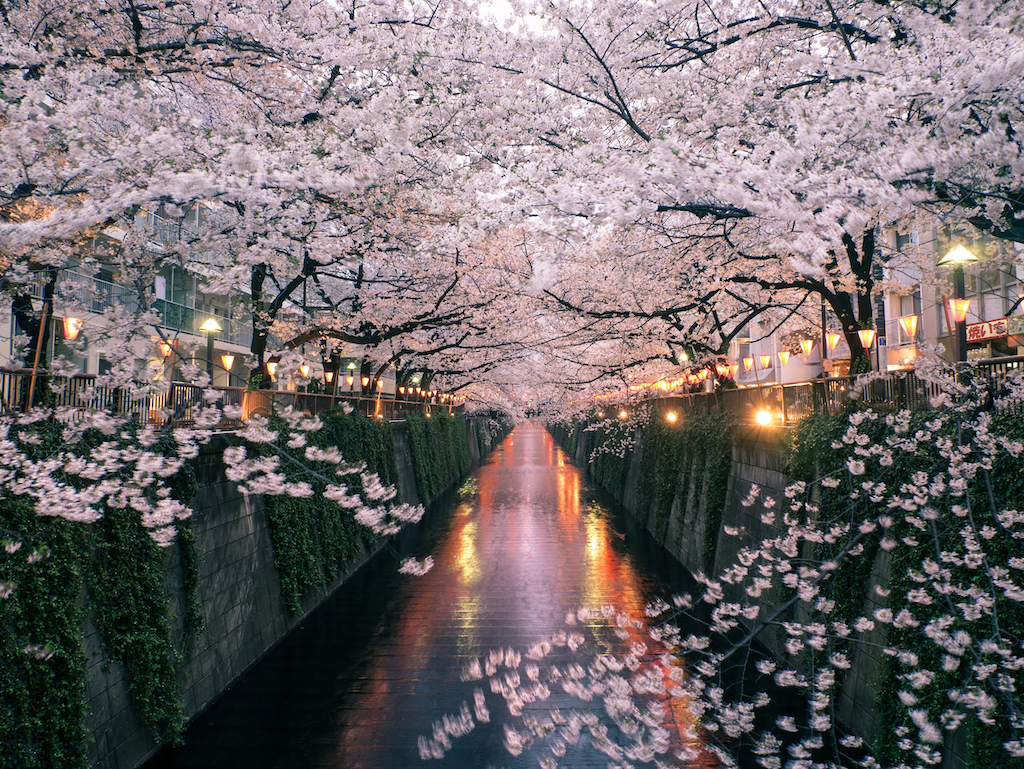 Another fragrant bloom that paints the world in soft hues of pink are cherry blossoms. Spring in most colder climates ushers the bloom of cherry blossoms.
However, no one does it like Japan. Bloom of Sakura(Cherry Blossoms), is a widely celebrated event. Flower viewing events, known as Hanami, take place all over Japan during the season.
People visit parks or any green space with blooming blossoms and have picnics with mochi and tea, while enjoying the view. Sometimes you spot Plum Blossoms(ume) too.
You can see Cherry Blossoms in parks and along the streets almost all over Japan during the season. Japan publishes Cherry Blossom forecasts which helps you figure out when and where to catch the bloom.
Tulips in Technicolor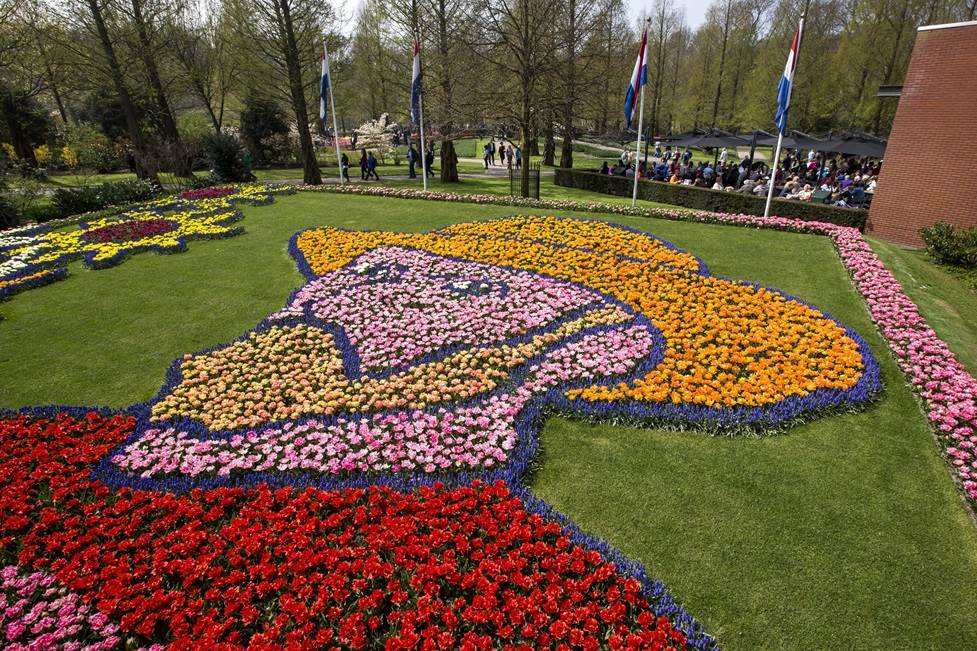 You will find tulips in all shades of the rainbow. Even if not many tulips are fragrant, but some have lovely scents.
Most flowers have a particular season when you can find them. If you want to see the largest bloom of tulips, you have to visit the Netherlands. In April you will find fields covered in tulips, in every color you can think of!
You can travel to the western Netherlands to the region of Bollenstreek. You will find tulip fields and exhibitions in cities and areas within Bollenstreek and around it.
Stuck at home, visiting the Netherlands for tulips may feel like a dream. Visit mylifeinblossom.com and experience your floral dreams right from the comfort of your home.
Andalusia in Bloom
The weather of Spain makes it a paradise for flowers during spring and summer. Come find the floral haven of Andalusia, in southern Spain.
The sunny Andalusia is a goldmine of flora. Imagine walking through sunlight drenched fields, becoming one with the tall sunflowers facing the sun. Come find these bright yellow fields in Carmona, Seville.
During the Poppy Season, you find fields painted in red with Poppy flowers. To live your "Wizard of Oz" fantasy of walking through a poppy field, visit northern Granada. However, poppies are more commonly found in Toledo.
Explore the wilderness of Andalusia and discover the wildflowers growing effortlessly. Whether organized in fields or found growing in the wild – Andalusia is a floral paradise.
Portuguese Flower Islands

Visit the Islands Azores and Madeira in Portugal, and become enchanted with tropical blooms.
Find flowers all year round in Madeira, which is often known as the "floating garden". Discover rare, colorful, and fragrant tropical blooms to feast your eyes on. Even walking down the streets of Funchal, you will find flowers everywhere in view.
The national flower of Portugal might be "lavender" but for the Azores, it's the blue hydrangea. Hydrangea thrives in rainy, humid weather. In Japan, during the rainy season in June, you can experience Hydrangea Festivals.
Visit Faial, also known as the "Blue Island" to experience Hydrangea like never before. During hydrangea season, the island is covered with blue flowers you can even spot from above!
Hawaiian Floral Galore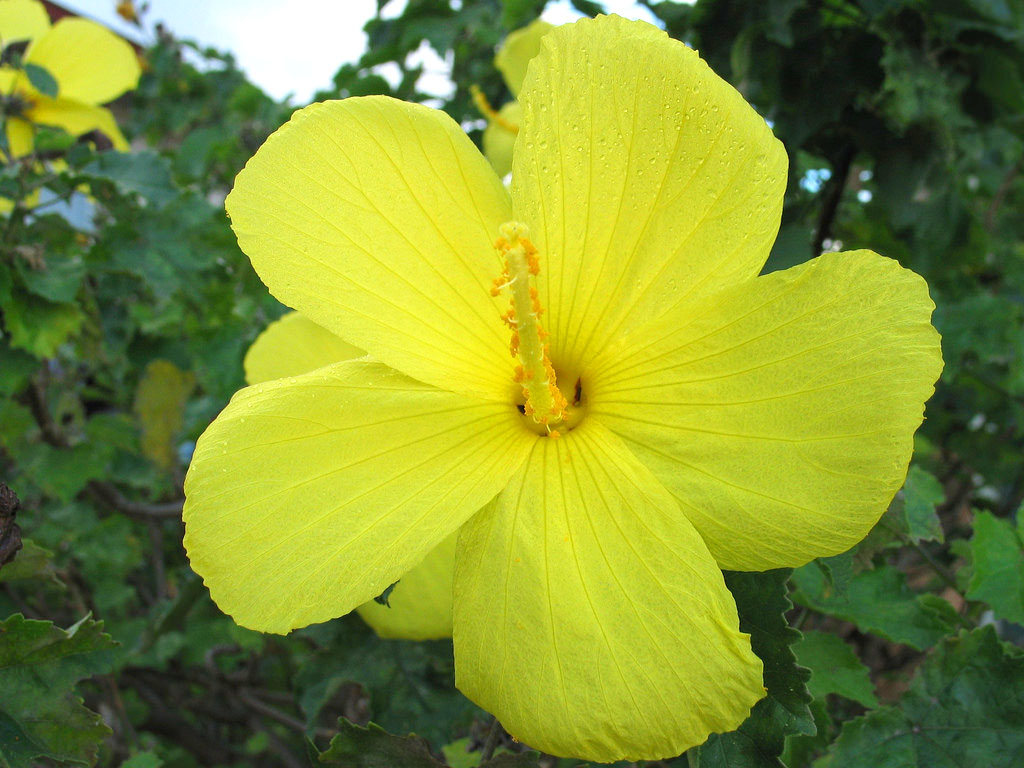 Hawaii is famous for its white, sandy beaches and indigo coasts. What makes Hawaii even more beautiful is it's array of tropical flowers.
In Hawaii, you will find beautiful blossoms, all year round. Many flowers you will find will have a lethal combination of both color and fragrance.
No other flower represents Hawaii like Plumeria, also known as the Hawaiian Frangipani. These pastel-colored blooms are intoxicatingly fragrant. Hawaiian nights are exotic with the fragrance of plumeria and jasmines in the air.
Another common flower is the national flower Hibiscus. Hibiscus thrives in hot climates and you will find it in many colors. You will also discover many uniquely shaped "Bird of Paradise" flowers growing in abundance, everywhere in Hawaii.
Fragrant Fields of France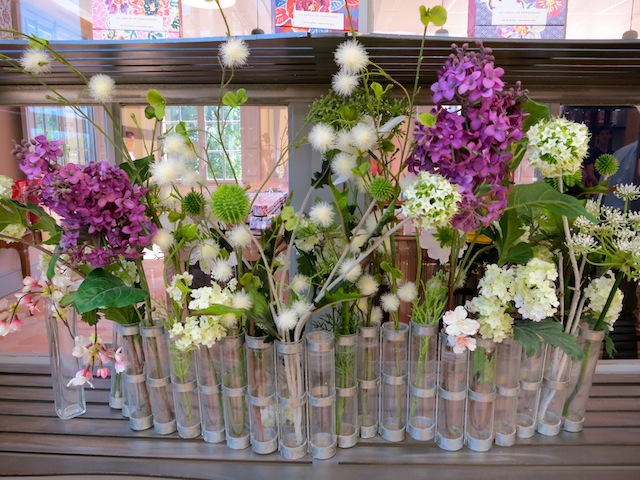 What other place is more perfect for flowers other than France, the fragrance capital of the world? Many perfumed flowers are grown in long stretches of farmland in rural France. From mimosa to lavenders, you will most fragrant flowers that create your favorite scents.
The perfume center of France is Grasse, where you will find fields of fragrant flowers. You will find mimosa, jasmine, and roses growing all over Grasse.
Provence in France is known worldwide for its extensive lavender fields. These violet fields are magnificent both in sight and smell.
Peonies need plenty of sun and southern France produces an incredible bloom during Spring. During Spring and Summer, the flowers of France are a delight.
Conclusion
There is a fragrant and colorful world of flora out there just waiting to be discovered. The variety of flowers you can find all over the world will make you want to travel everywhere. Where would you like to go, to the flower fields of Europe or the Hawaiian tropics?