Tis' the season for creating! Whether you're on a budget or want gifts that are a little more personalized, I wanted to share with you some of my favorite and relevant homemade Christmas gifts ideas you can make this year. There's something on this list for everyone!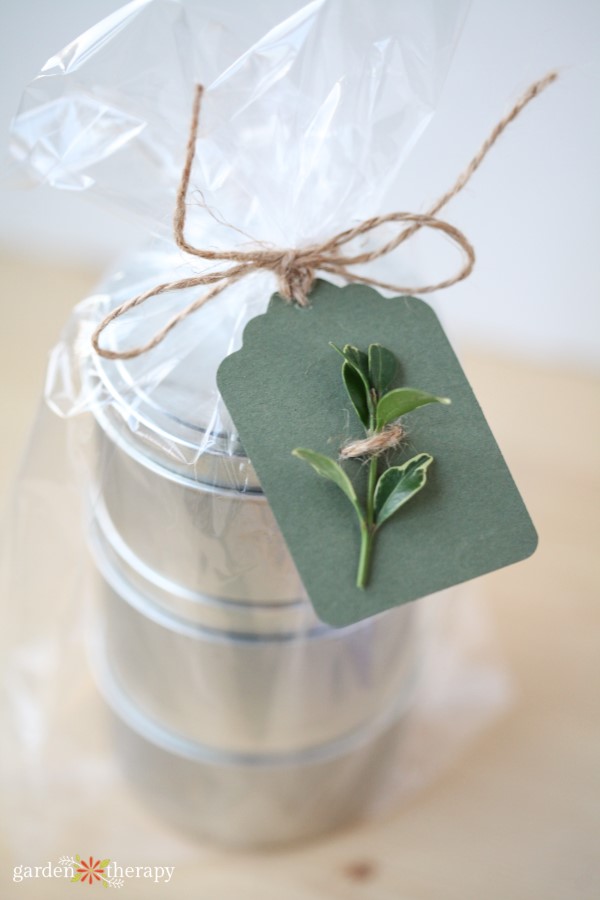 I love the feeling of gifting someone something I made. Their face lights up as they open the present and then you proudly say that you made it yourself. And then their smile gets even bigger. Knowing that you put effort and love into a gift makes it much more special.
These homemade Christmas gift ideas range from simple to deluxe, so there's something for every skill level here. And don't worry! Everything about this is beautiful, useful, and something everyone would be thrilled about receiving.
Jump ahead to…
Preserve the beauty of your garden with these lovely pressed lavender candles. Lavender not only has a lovely fresh scent but it also helps to promote relaxation and stress.
These are wonderful gifts for those you want to treat with a little peace and serenity, all while gifting gardening eye candy.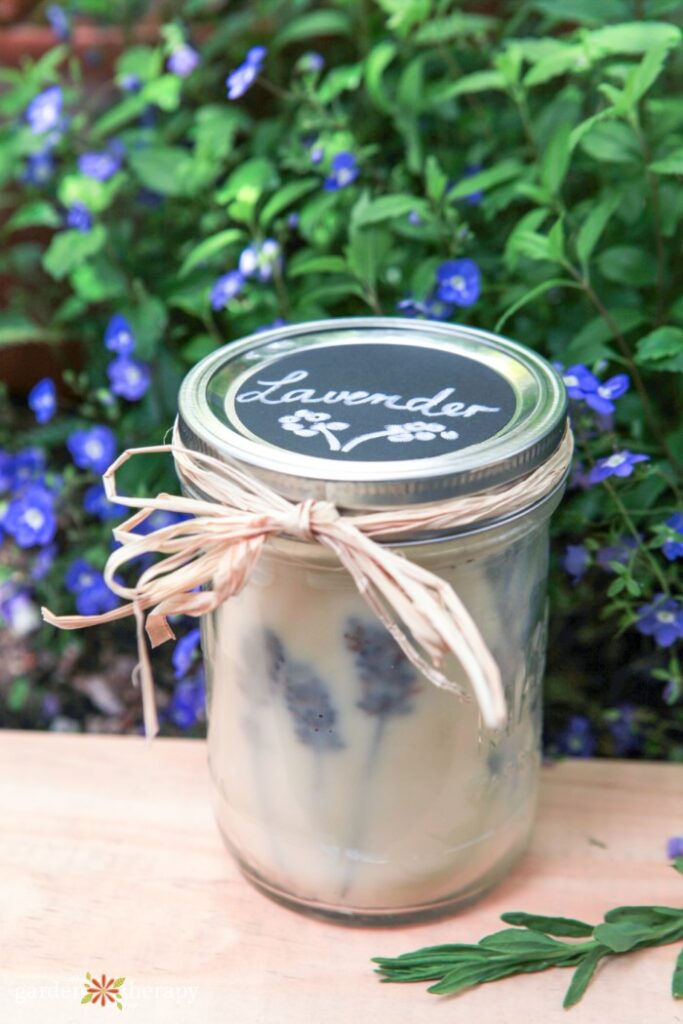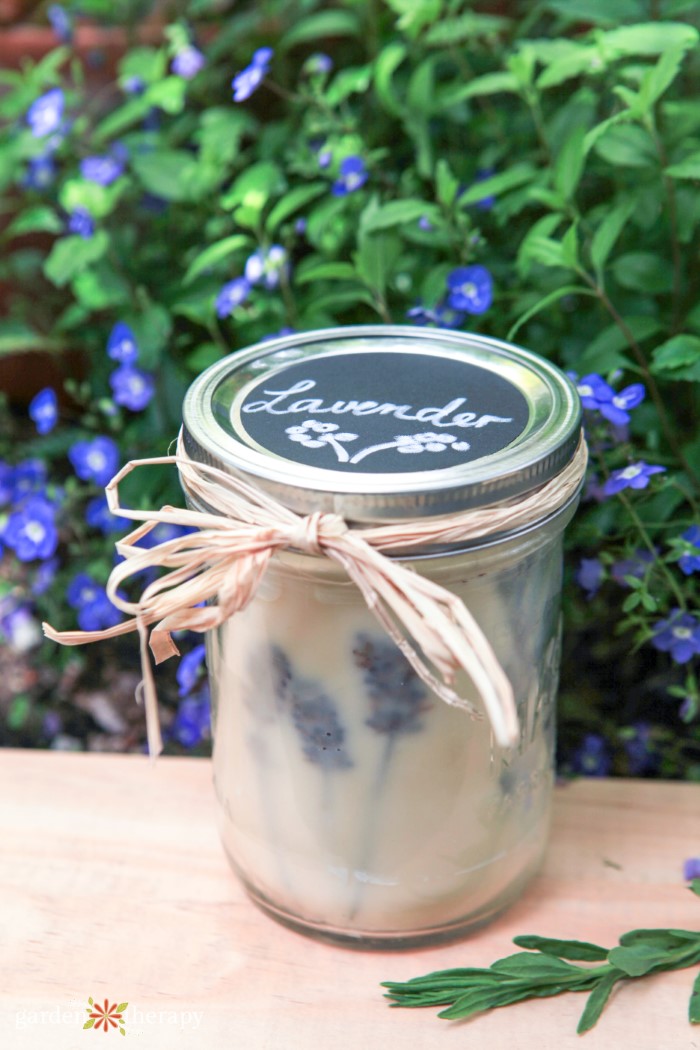 This very well may be one of the easiest homemade Christmas gifts on this list. All you need are lavender buds to make these bath salts look gorgeous and smell even better.
The relaxation effects of lavender make it one of the most popular scents in the aromatherapy world. Gift these bath salts to someone in your life who could use a little self-pampering.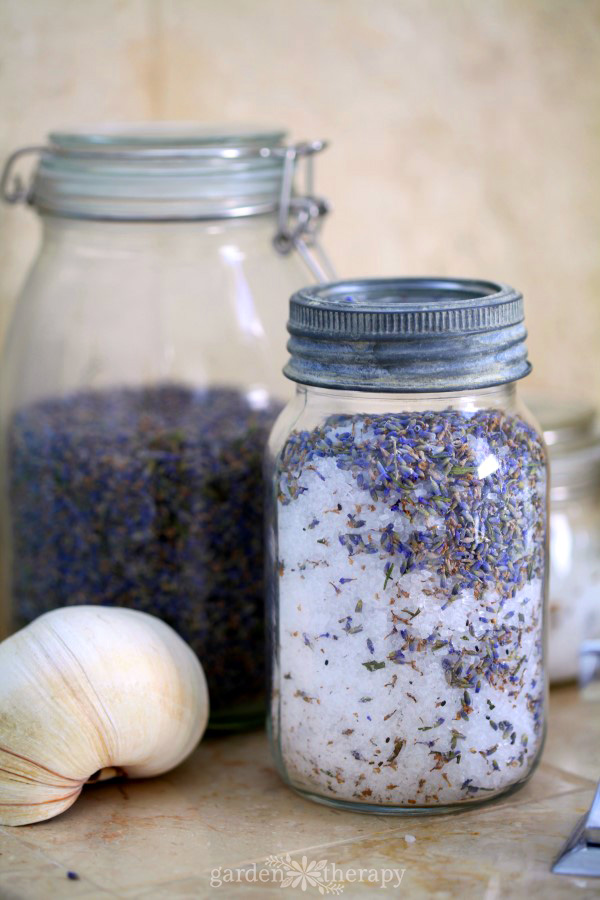 Pressed flowers are one of the best ways to preserve the beauty of the garden or a special bouquet. These resin coasters allow you to hold onto these delicate flowers and showcase their beauty in the home. They make for a heartfelt homemade Christmas gift for those who are obsessed with home decor and all things whimsical.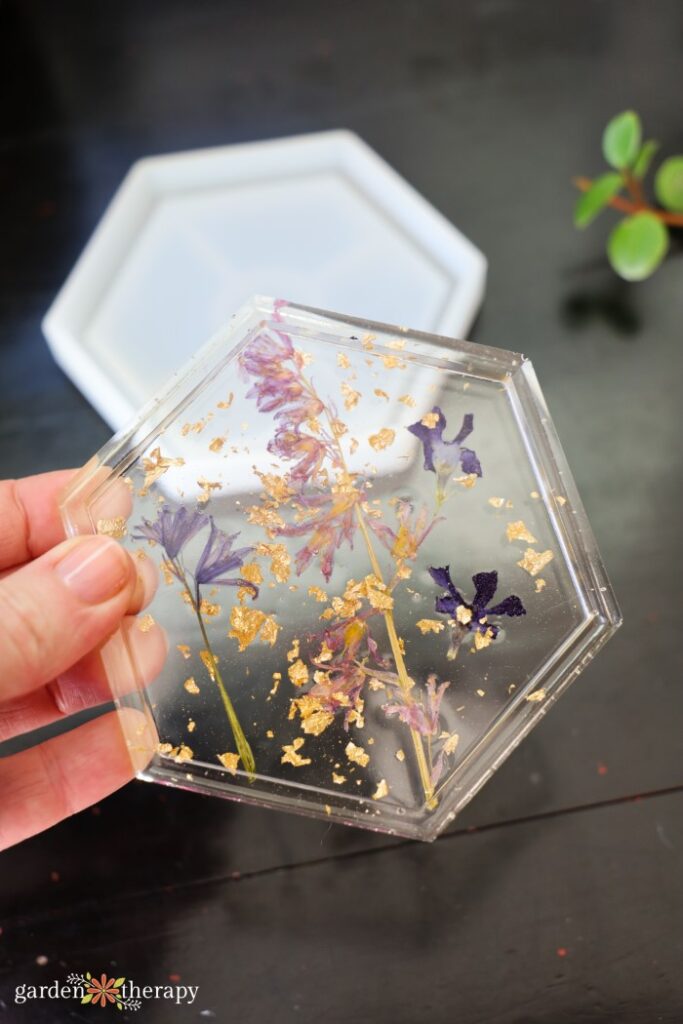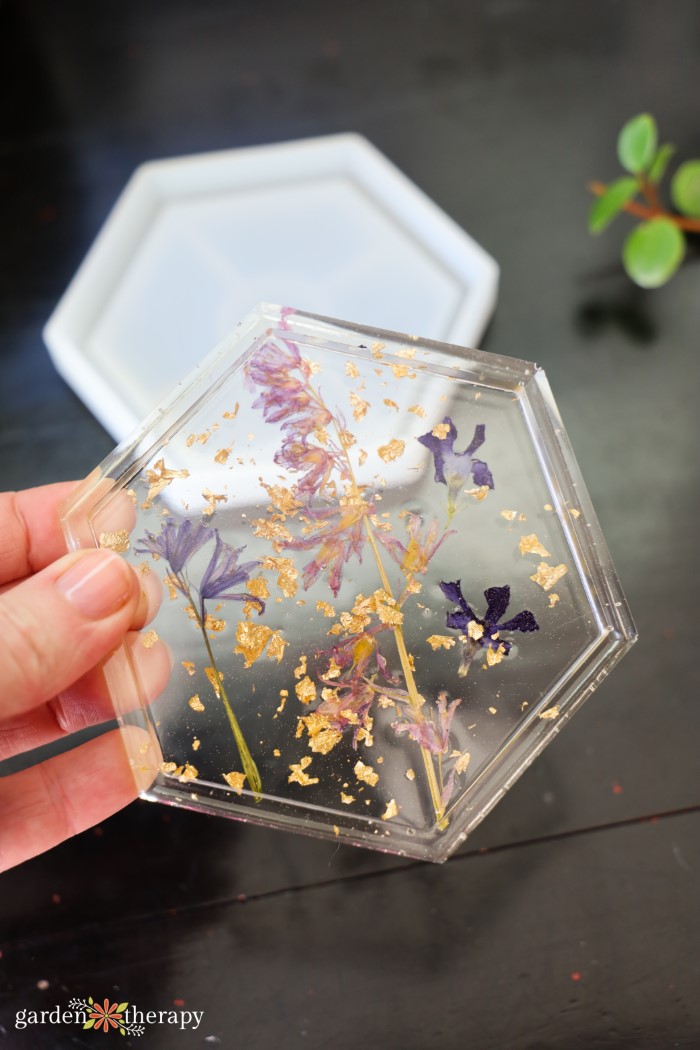 Another bath favourite, these bath melts are designed to leave the skin feeling ultra-soft and silky. The ingredients are so natural and smell so good, you just may want to take a bite out of them!
These are also the perfect gift for the chocolate lover in your life, as they smell like gourmet truffles. All you have to do to enjoy them is pop them in a hot bath and let the scent carry you away.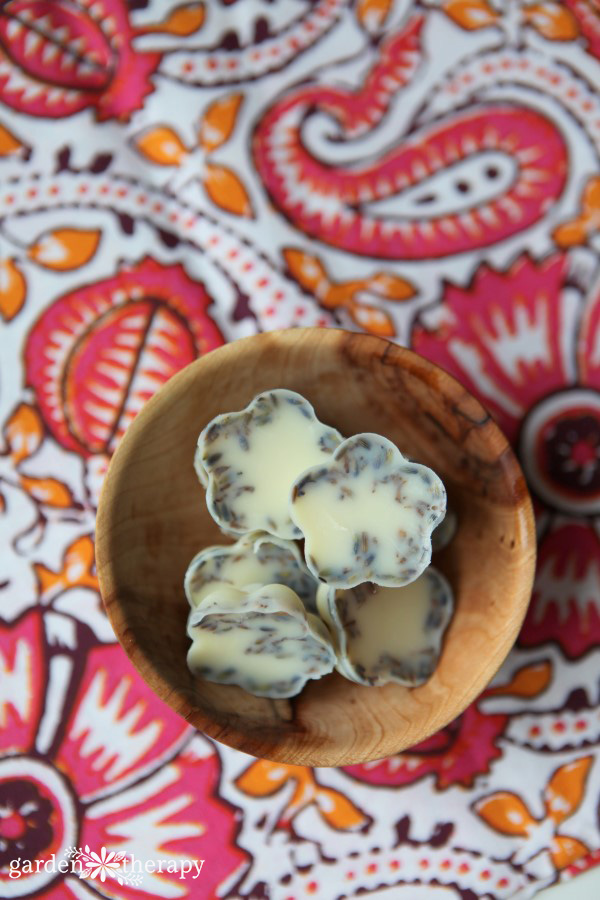 I'm a big fan of giving plants as gifts. For Christmas, I like to make my own terrariums for people like teachers or neighbors. Everybody gets a kick out of them, and usually, they're simple to maintain even if they don't have a green thumb.
These sand art terrariums are a Fun spin on the traditional terrariums and utilize the beauty of stacked, colored sand. They always turn out so lovely!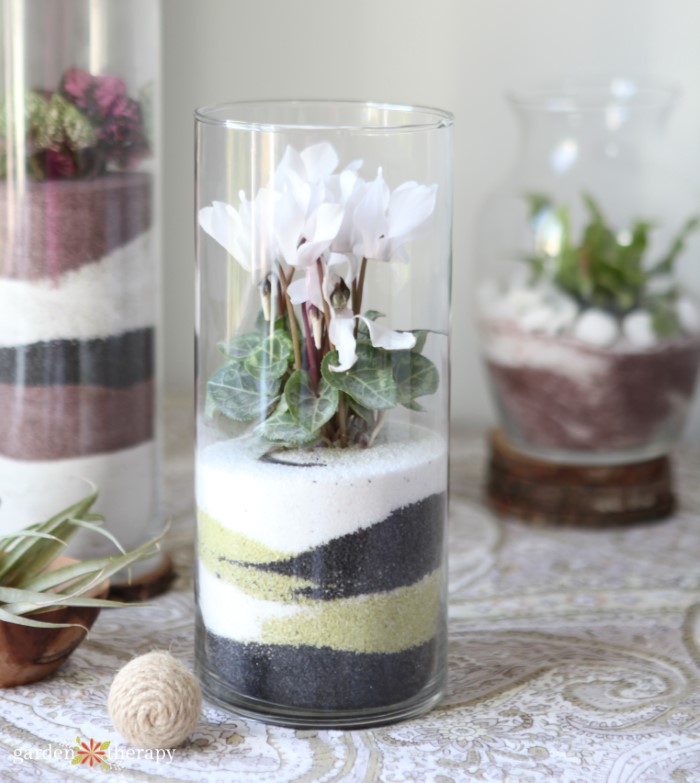 I'm obsessed with the London fog latte and had to make a soap to replicate it. To make this soap, you actually Infuse the Earl Gray tea bags into the oil for the soap.
Earl Gray itself smells like bergamot. It's citrusy and floral, which are two very popular scents for the nose. No wonder I love it so much! For an extra scent boost, I also added lavender to the oil. It smells amazing!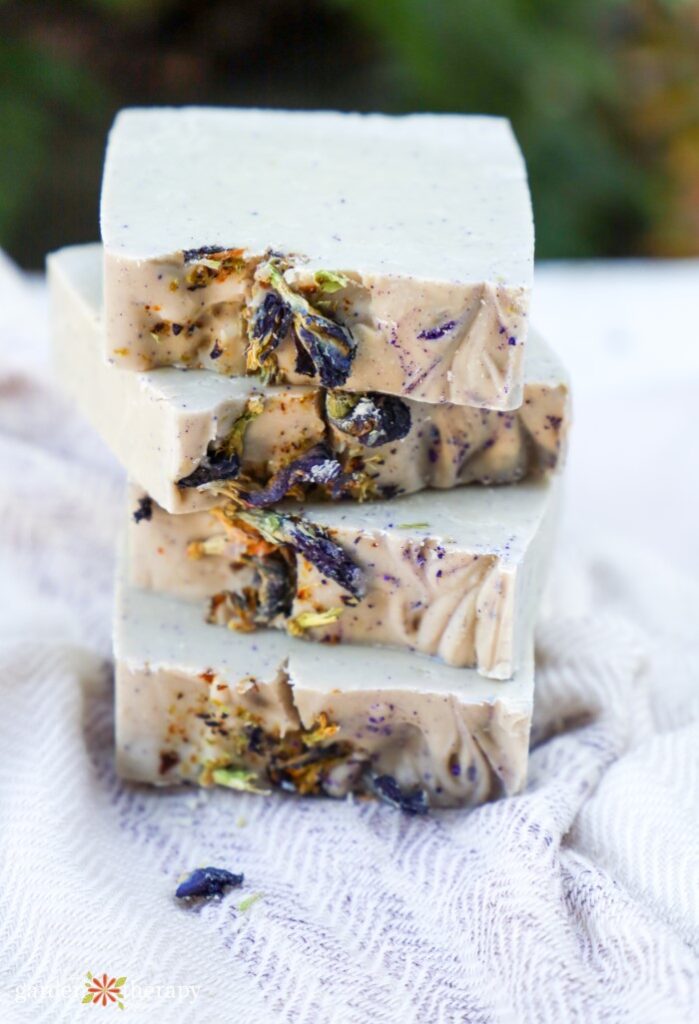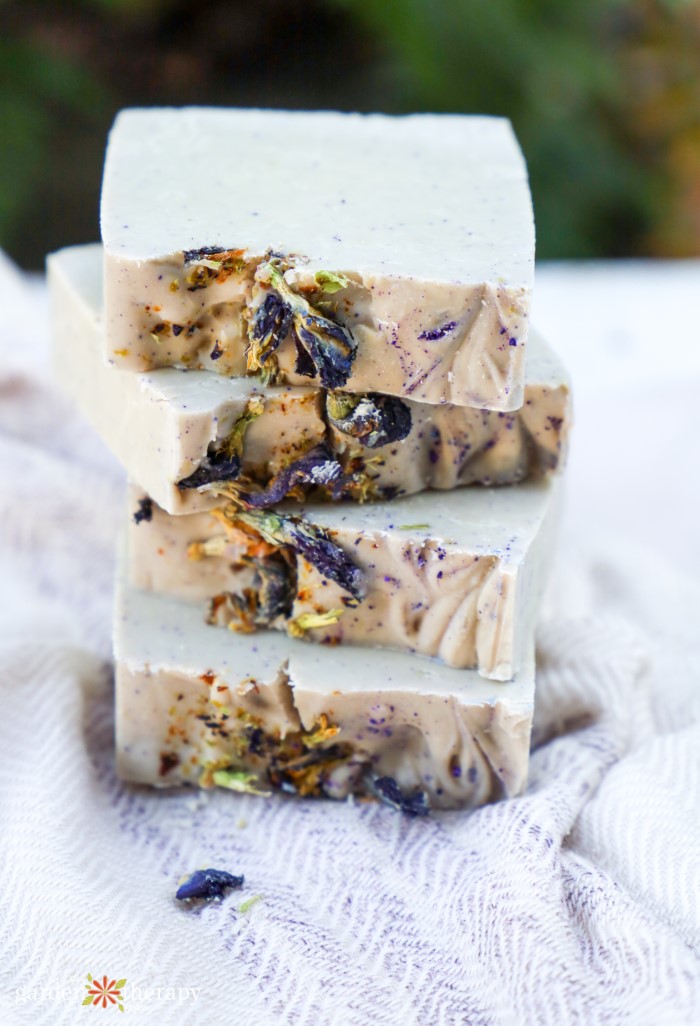 I love making a big batch of lip balms at Christmas time. They're amazing stocking stuffers and are also the perfect homemade Christmas gift to give out as a little token of thanks to acquaintances, coworkers, teachers, and others in your life.
I also pair them alongside gift cards sometimes just so that they also get a physical item that is a little more personal.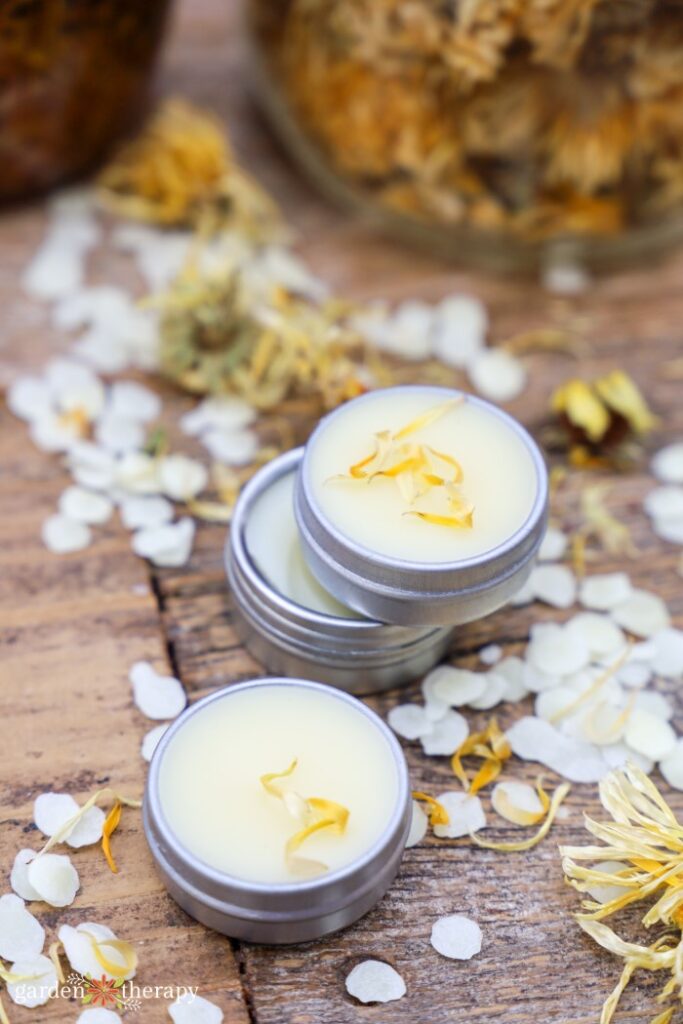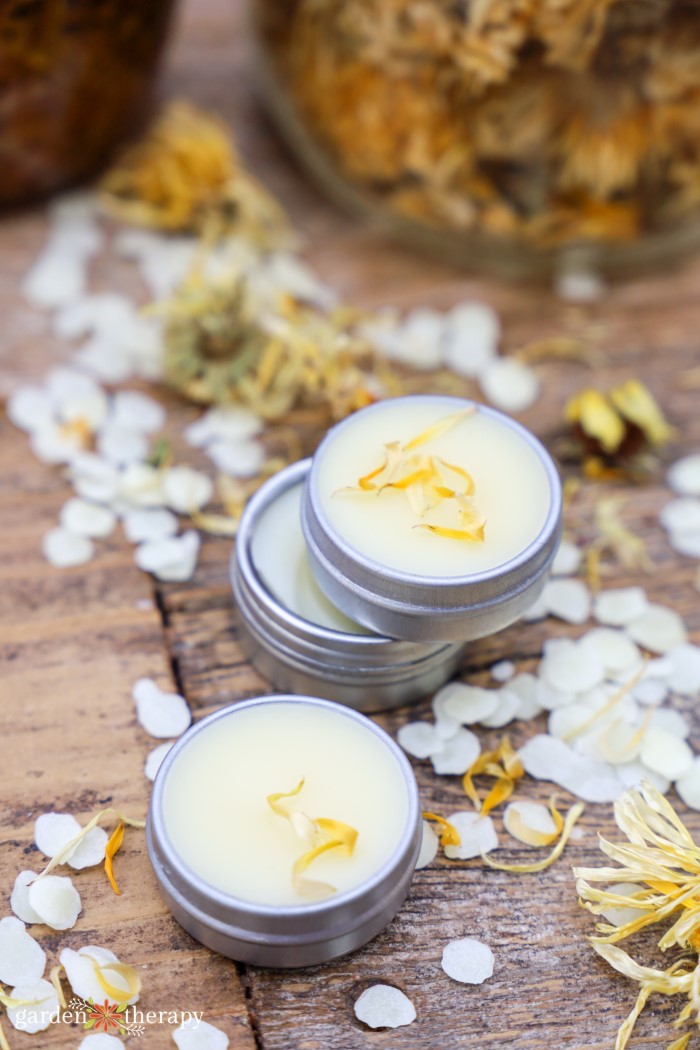 This is one of my favorites to include as a stocking stuffer for a partner or sweetie. you can include a coupon for one free back, hand, or foot massageor even use it to hint that you'd like one too!
This massage balm is infused with infused rose oil and smells just like the romantic flower. It's the perfect way to soothe tired and sore muscles.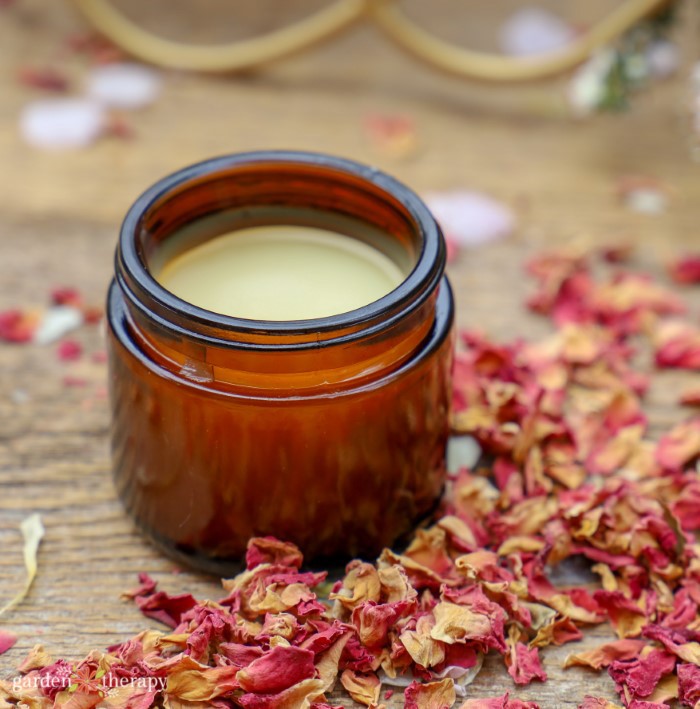 I love the mystical beauty of these crystal candles. So many people love crystals for their potential healing properties.
Personally, I just enjoy them for how pretty they are! They look perfect sprinkled in the candle and are a super easy project for beginner candle makers.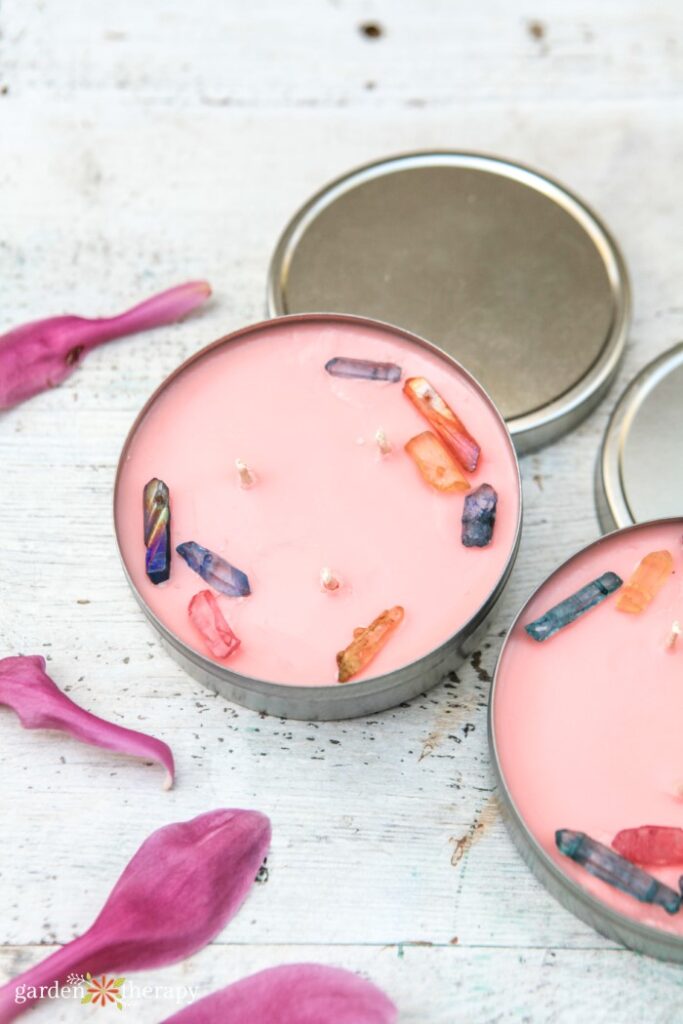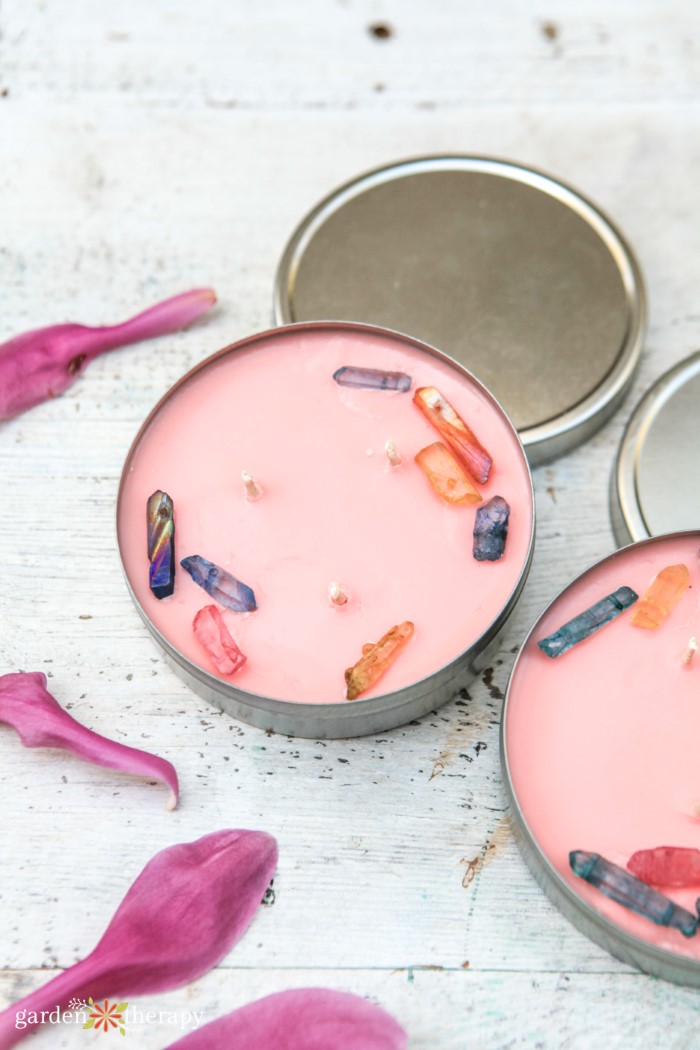 This is a great gift for the gardener in your life or for anyone who appreciates a little bit of life in the house. If you're on a budget, propagating your houseplants and making multiples of plants you already own can be a great personalized gift.
Once you propagate them, all you need is a little bit of soil and a container for the new plant to call home.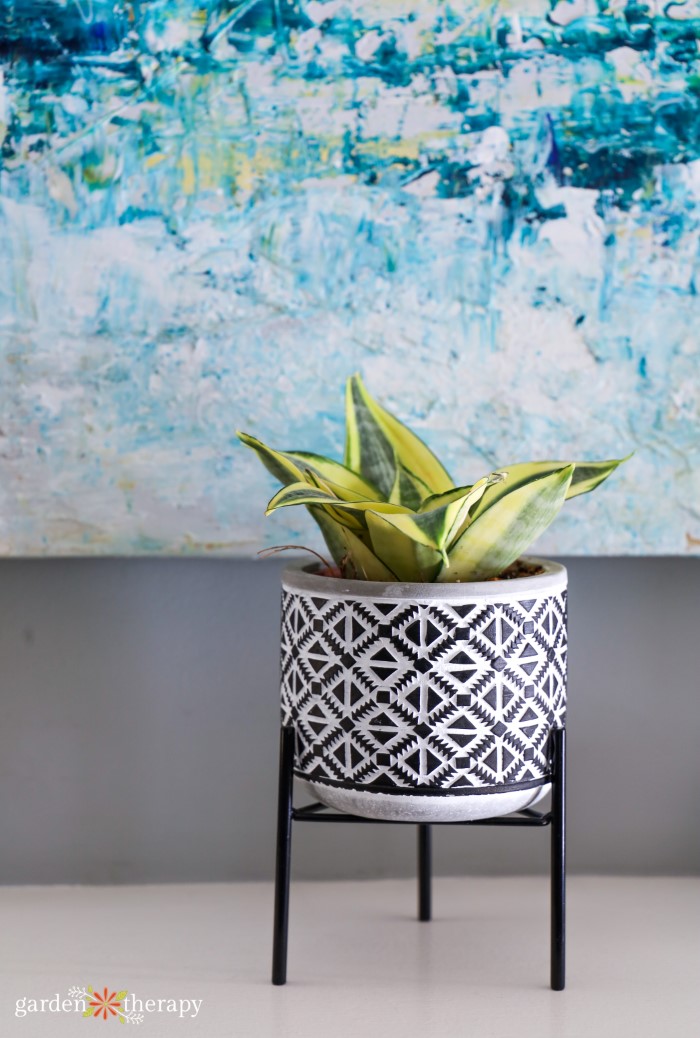 This lime and cedarwood soap is perfect for anyone on your Christmas list. Thanks to the fresh lime scent and woodsy cedarwood, it has a relaxing but slightly masculine scent.
Spirulina powder gives it a delicate swirl, making people amazed that you made it yourself. 100% natural, this soap leaves skin feeling soft, fresh, and ready for the day.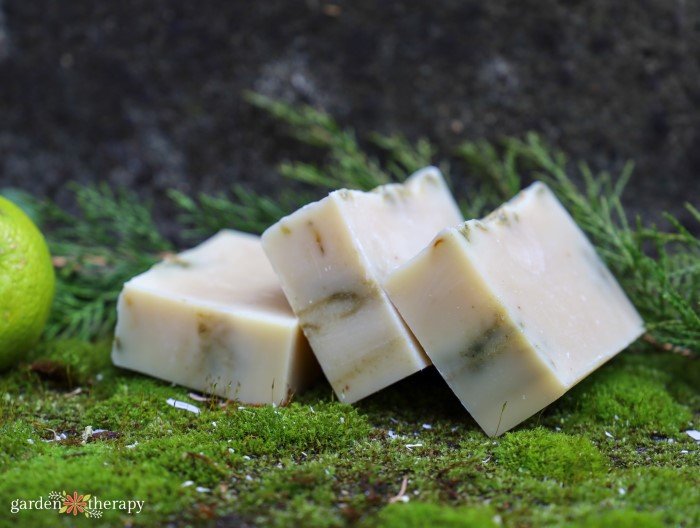 This lotion bar is one of those recipes that just smells like Christmas. Formulated with vanilla essential oil, coconut oil, and cocoa butter, it smells just like sugar cookies.
The winter makes skin even drier than normal, so I formulated this bar to keep skin well hydrated when it needs the most help. Using lotion bars is extremely convenient, and they're packed full of healthy skin ingredients.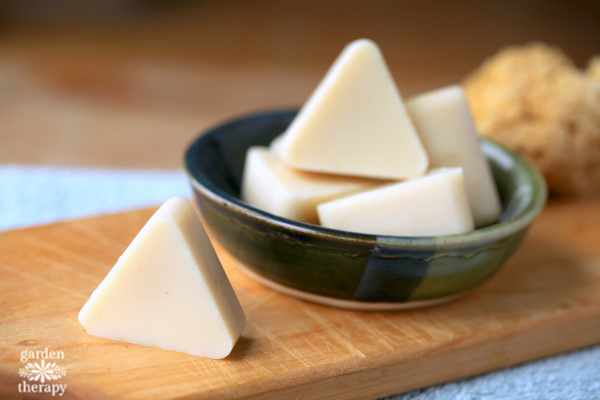 Do you have a pet lover you're looking for a gift for? Or perhaps you'd like to make something for your own pooch! This is one of the more unique homemade Christmas gifts that could be perfect for the right person.
Dog paw balm helps to soothe and moisturize the pads of a dog's foot that become cracked and dry. It's a lovely sentiment for someone who loves their dog like family.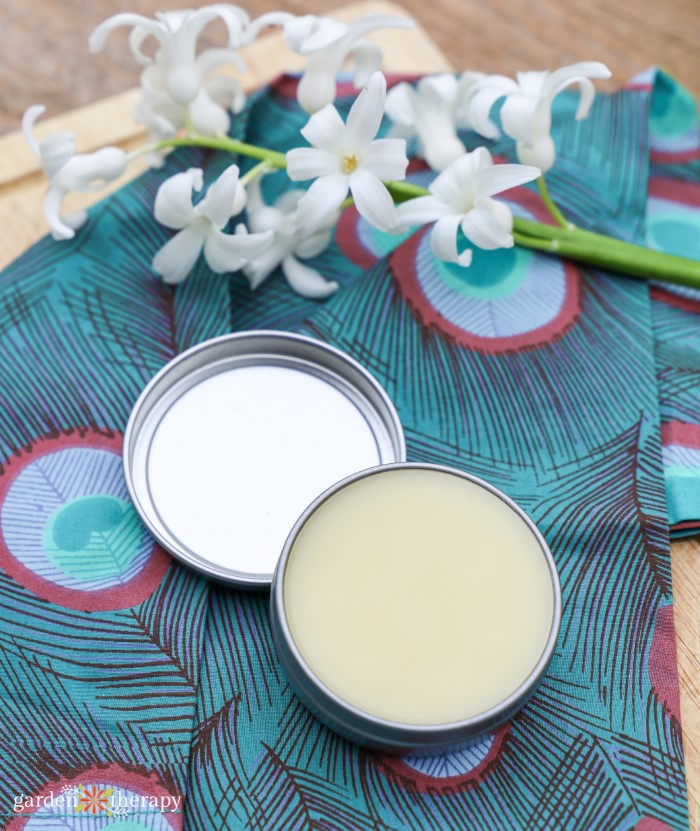 This DIY is one of my favourites. you can craft the perfect stand to showcase air plants using supplies you already have around your home.
So many people glue air plants into holders that don't allow you to soak your air plants in water and effectively dry off, which is the proper way to water air plants. This holder allows you to not only remove the air plant for watering but provides plenty of air circulation to avoid any rot.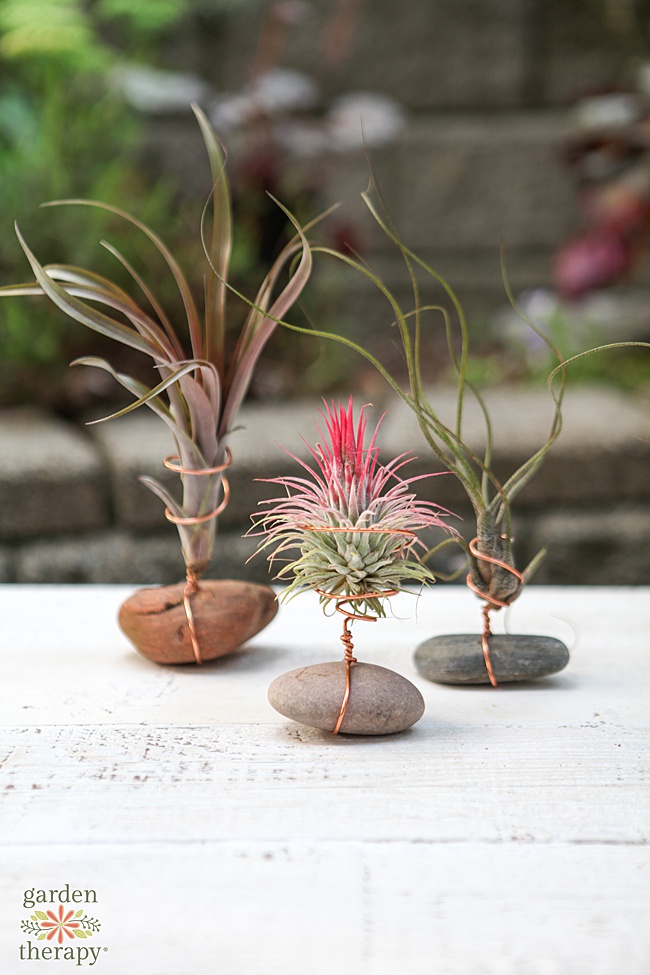 you can make this next gift for pennies using ingredients from your kitchen. A sugar scrub will moisturize and exfoliate the skin and can be customized for every part of the body. From lips to feet, I have 6 different recipes that can be packaged up for easy DIY Christmas gifts.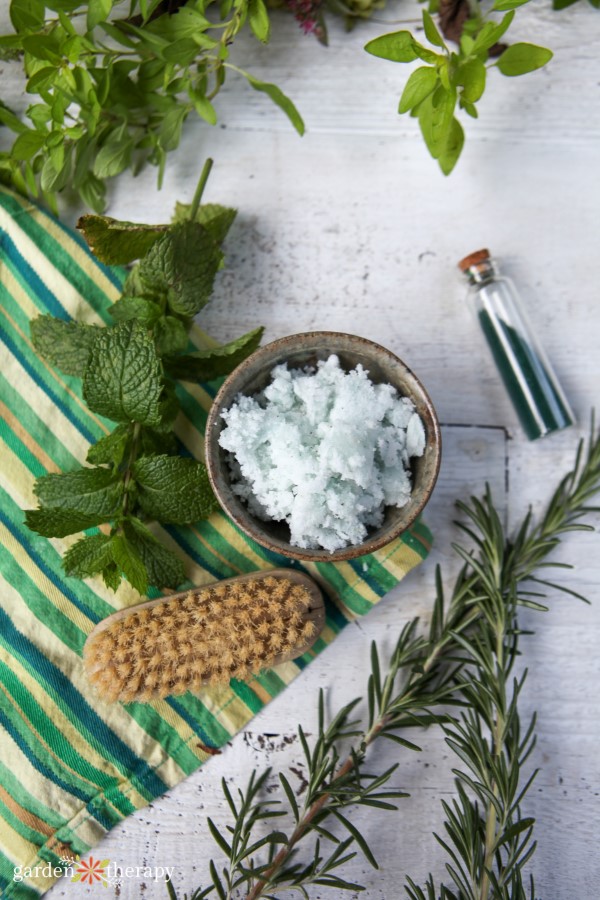 How to Wrap Homemade Gifts
Part of the joy of gift-giving is wrapping it up! The key to making homemade gifts artisanal or store-bought look comes down to the packaging. Customize your gifts by adding your own labels, tags, ribbons, and other decorative elements.
In most of my recipes and crafts, I include some creative ways to wrap homemade gifts. You can also find more ideas in this post about natural and recycled gift wrap ideas.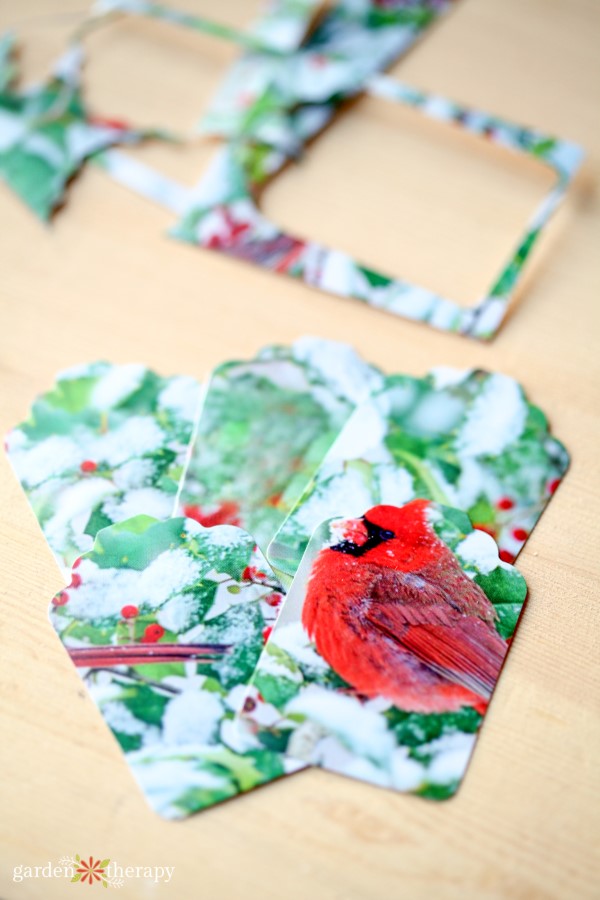 Frequently Asked Questions About Christmas Gifts
What is the four gift rule?
The four gift rule is where parents or partners only give away a total of four presents: one thing they need, one thing they want, one thing to wear, and one thing to read. The gifts above could easily fit into the "need" or "want" categories!
What can you do instead of gifts at Christmas?
Besides gifts, experiences are the way to go. You can choose to gift experiences instead of presents or do the experience together as a family. For instance, you can go look at Christmas lights while sipping hot cocoa or head to a Christmas-inspired performance. Hosting a game or movie night are other great ways to get the family together for the season without spending money on gifts.
Another fun Christmas tradition I've enjoyed is making a Christmas wreath with my neighbors instead of exchanging gifts.
You can also still include gifts but in a more minimalized way. For instance, everyone can make their own homemade Christmas gifts like these ideas above or opt to do a white elephant or secret Santa where everyone only buys one gift with a pre-determined limit.
Which homemade gifts are easy to personalise?
When I want to personalize a gift, I usually create something that I can customize the scent and the color for.
This can mean making a candle in their favorite colour, adding eucalyptus essential oil to their bath salts because I know they love fresh fragrances, or decorating a soap with their favorite flowers. Almost all of these homemade Christmas gift ideas can be personalized for the special person in your life.
You can also personalize most of these homemade Christmas gifts from the packaging. Make custom labels with the person's name on them or in a style that you know they'll love.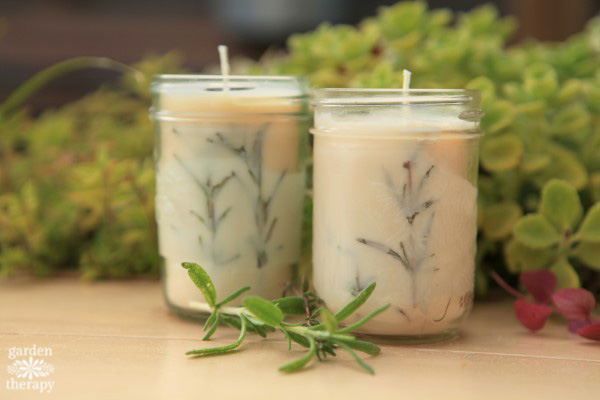 More Holiday Posts to Read