Browsing through a gardening catalog is a joyous experience but also one that can be pretty intimidating. Not everyone has acres and acres of property to grow flowers, so we want to get maximum bloom for the buck.
You're probably familiar with daffodils, hyacinths, tulips, and the like – the common hardy spring-planted bulbs that come back year after year in most regions. And these should definitely be planted for reliable spring and summer blooms year after year. But you might also want to consider spicing things up a little with flowers that are native to regions other than yours that produce flowers that are simply breathtaking.
Most of the flowers on this list are considered tender perennials outside of USDA hardiness zones 8-10. That means in zones 1-7, they may not survive winter and will have to be lifted and stored in a garage or an area that doesn't drop much below 40 degrees in winter. I grow most of these regularly.
dahlias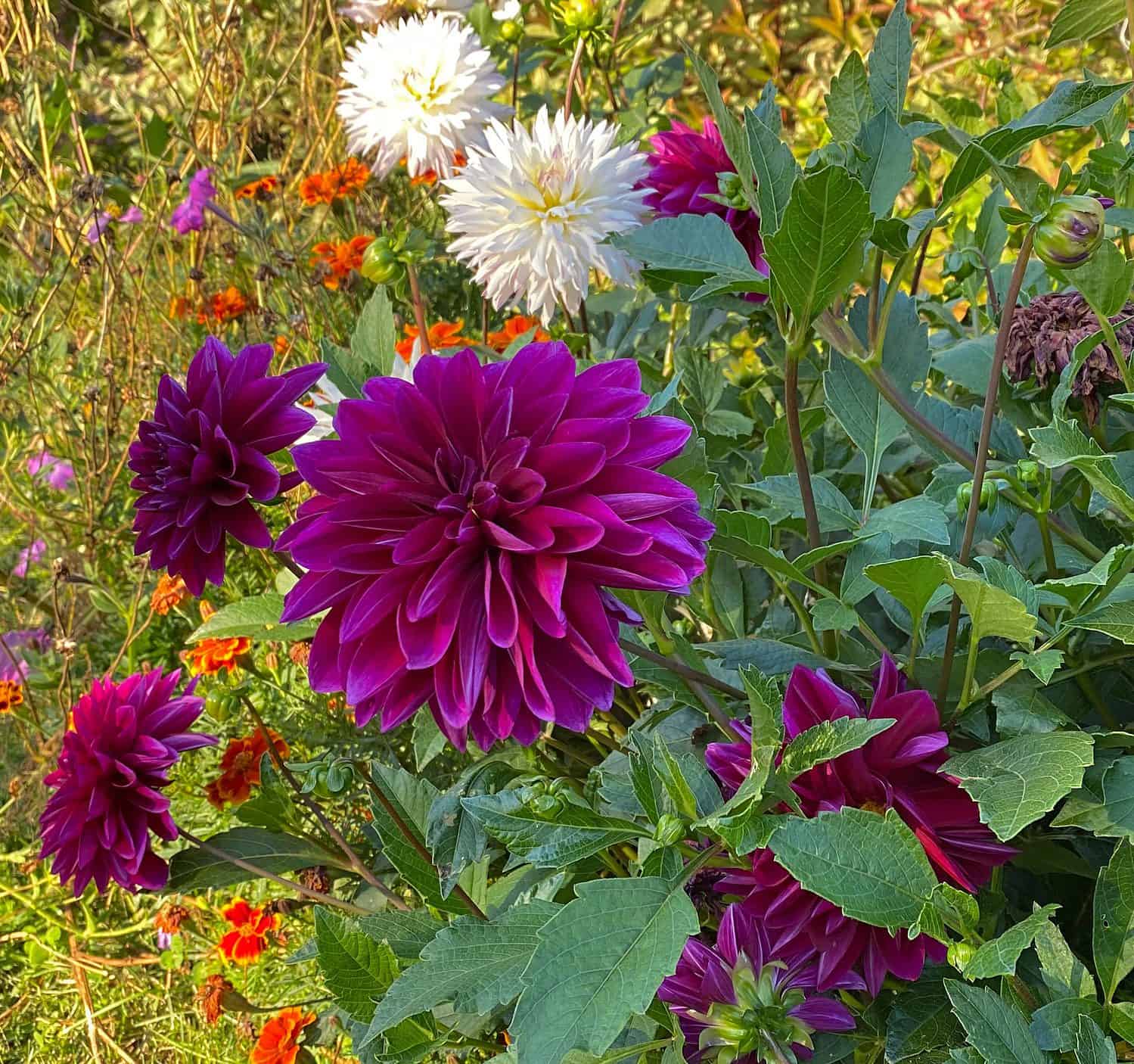 I simply love growing Dahlias for their majestic blooms. From 2-inch lollypop pompoms to massive 15-inch dinner plate styles, dahlias are found in a rainbow of colors and color combinations. There truly is a dahlia for every gardener. This beautiful flower typically starts flowering in mid-summer, and you can count on them lasting right up until your first frost. They range from 15 inches to 6 feet tall and prefer all-day direct sunlight, so choose a variety that's appropriate for your space. Tall varieties are a little finicky about wind, so give these varieties a little shelter.
gladiolas
Also known as sword lilies, gladiolas are fantastic for filling in any garden space that receives direct sunlight. They can even tolerate a little shade – but just a little. Gladiolas range from 2-4 feet tall, so they usually stand head and shoulders above your other flowers. You can find gladiolas in white, yellow, pink, lavender, rose, burgundy, purple, and even green. And Gladiolas are a very robust flower – the bulbs will last for years and years with proper care. Like dahlias, they're native to zones 8-10, so they should be lifted every fall. But to tell the truth, I garden in Zone 6 and never lift them, and most bounce back every spring (winters are consistently warmer every year).
LILIES
The number of lilies you can purchase can barely be quantified – there are hundreds of varieties, each more interesting than the next. Most varieties are in the 2-3 foot range but can grow as tall as 8 feet. Most lilies are hardy in zones 4-9, so they can be grown in most areas of the US Naturally, there are some exceptions that are only hardy in warmer zones. Lilies are available in a rainbow of colors and color combinations, some with a gorgeous scent.
Elephant Ear (Colocasia and Alocasia)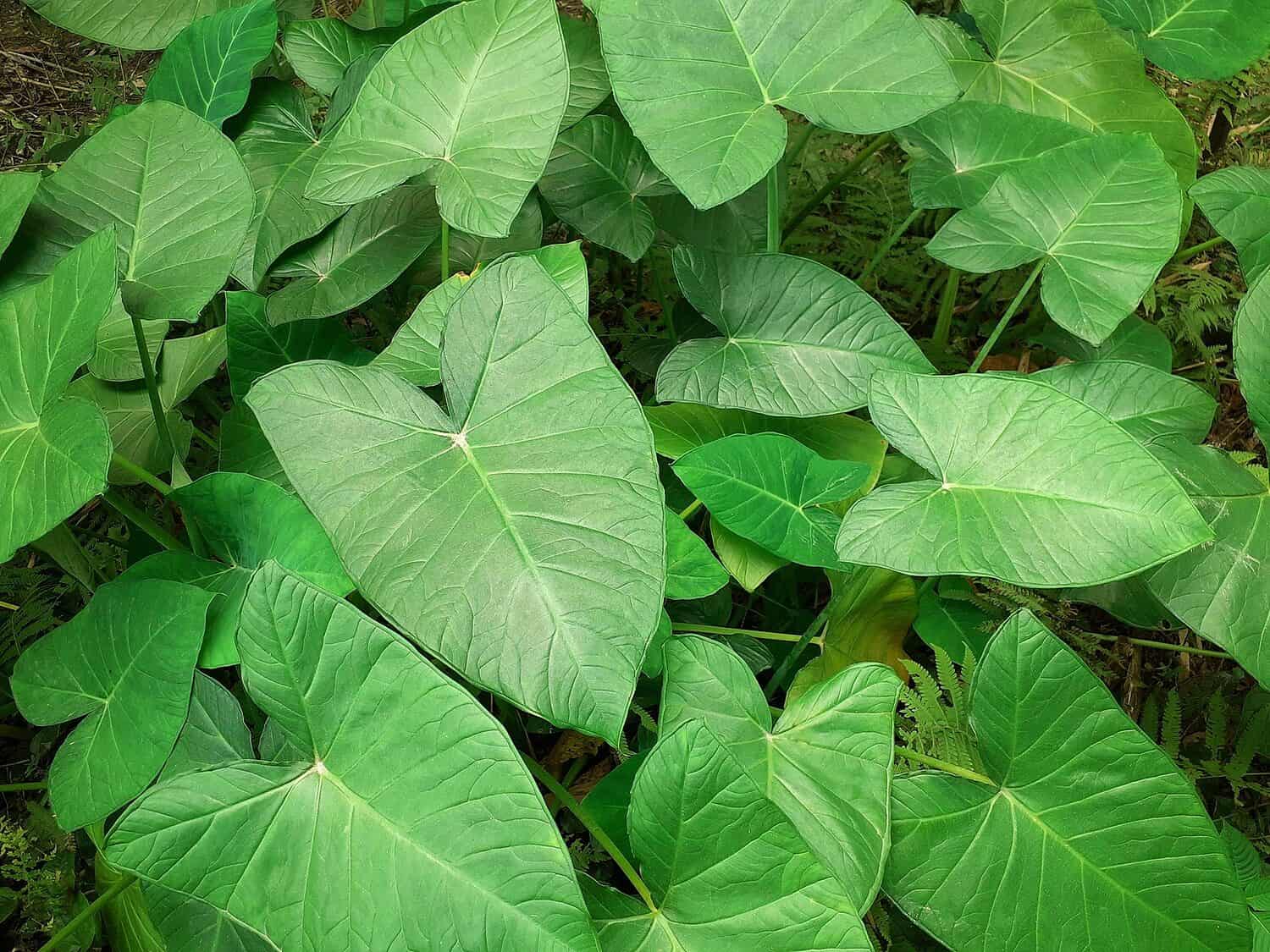 We're including Elephant Ears for their dramatic heart-shaped foliage. Technically, they do flower, depending on conditions, but many gardeners will never see the flower, especially in cooler regions.
Elephant Ears is a tropical plant that's equally at home in sun or shade. In the US, they can be grown perennially in zones 9-11 but will not survive winter in cooler zones. If you don't want to lift them each fall, Elephant Ears is a fantastic potted plant that will thrive on your porch or patio. When temperatures begin to drop in the fall, take the pot indoors for the winter and place it back outside once temperatures warm up. There are many varieties to choose from, including the well-known green heart-shaped leaves to black or purple leaves.