November can be rather a miserable month, but we're not miserable, are we! We can enjoy the relative calm in the garden as it settles for winter.
The pressure is off, and we can quietly start preparing for an EVEN better horticultural year in 2023. So how about sowing some peas, pruning some branches or planting some rhubarb……..
Pea-shoots all winter!
Those periods of Lockdown during 2020 and 2021 taught us an awful lot, didn't they? Most of it wasn't good news in any way, but one of the small points of light for me was finding out how easily and successfully you can grow crops in pots. One of the runaway hits was sowing some dried peas every week inside on a windowsill (it doesn't even have to be a sunny one), and harvesting the delish pea-shoots three weeks later. Not only do they taste of scrumptious new peas, they also looked so pretty on the plate!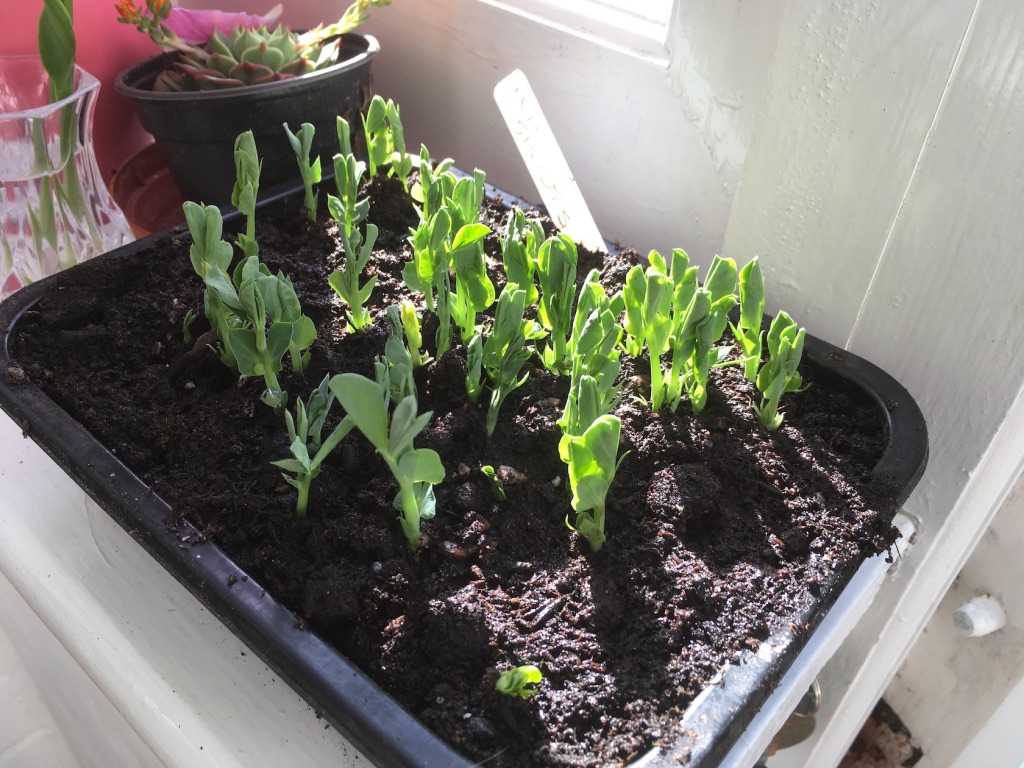 And the good news is that you can sow them all through the winter too. You don't need much space – hardly any in fact.
I like to soak the seed (dried peas) for a few hours before sowing just to soften the outer coat a little. It's a handy way of telling which ones are worth sowing as well – after 15 minutes, the ones that are still floating are very unlikely to germinate. You could even try a few from a bag of dried peas from a supermarket packet – much cheaper as well!
Almost any container will do, as long as it has drainage holes in the bottom. I just use (and re-use endlessly) little trays. You don't need much depth of compost either. Fill it with compost, water it, and then sow your seeds close together over the top. Cover with half an inch of compost, firm it down, and then all you have to do is keep the compost moist, and start harvesting your delectable pea-shoots in about 3 weeks. Sow more peas every 5 days or so, to keep you in fresh shoots for months and months. There's a little video (link at the bottom) of how I do it.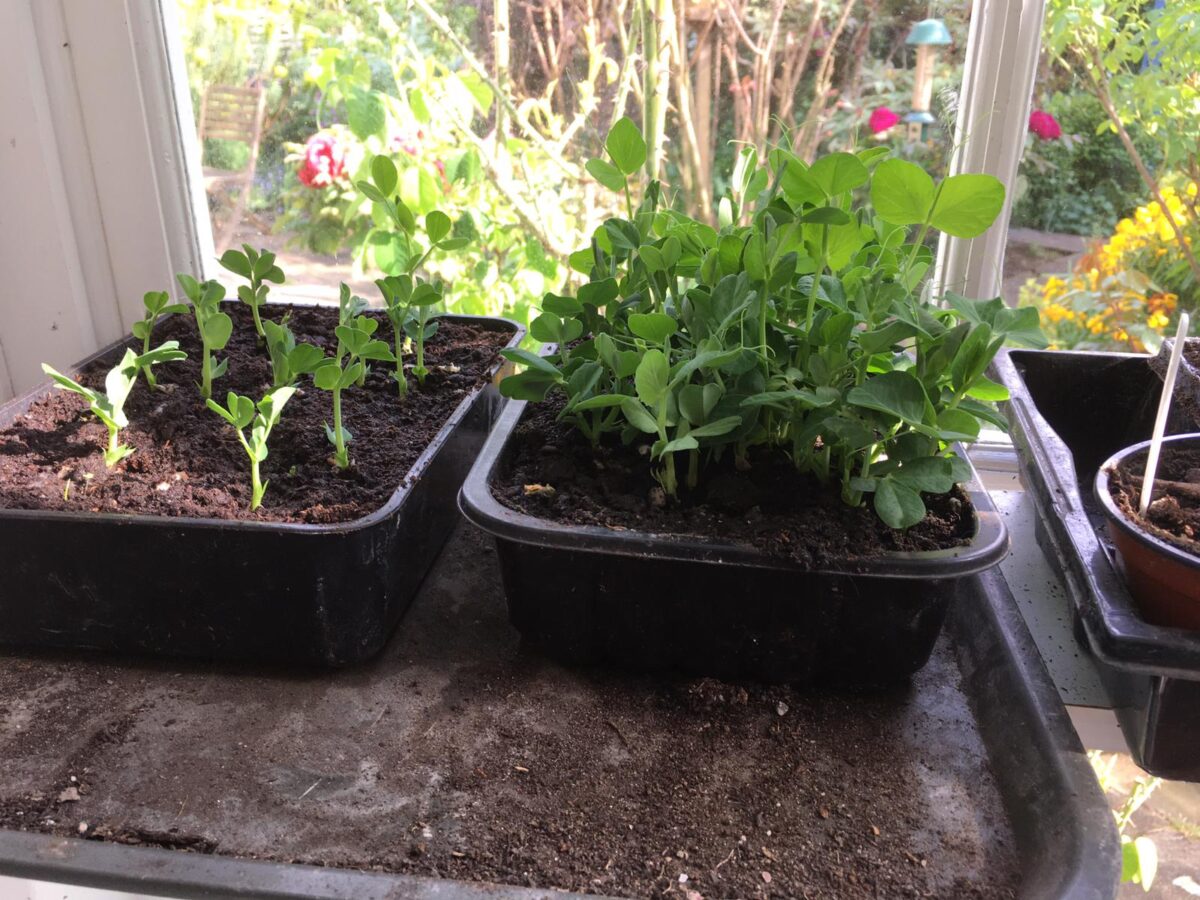 Message from my husband, the household cook – pea-shoots are fabulous in a stir-fry, softened for 2-3 minutes but still with a toothsome crunch!
Late autumn tree-pruning
Just as deciduous trees enter winter dormancy can be a very good time to prune them if you want to give them a more balanced and attractive shape. You might also want to 'raise the crown' of a tree, clearing the trunk of low branches. I'm not talking about major surgery to a big tree here, by the way – PLEASE leave that to a qualified tree surgeon.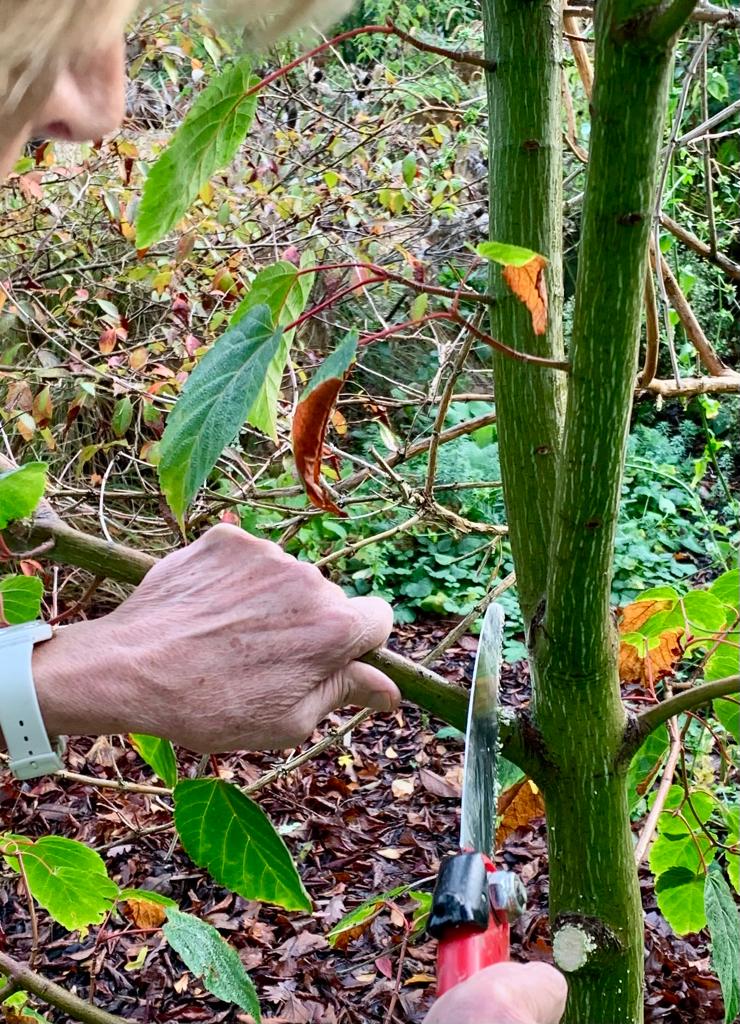 The basic technique is simple – use a sharp pruning saw, loppers or secateurs to cut branches. We have secateurs and a brilliant pruning saw by Burgon & Ball in our online shop – just saying. Target dead, diseased or crossing branches first. With larger branches it can be a good idea to make a shallow cut on the underside, then cut from the top of the branch to meet that undercut – that way you won't accidentally tear the bark down the trunk. Your final downward cut should be made in front of the collar – the swelling bit where the branch meets the trunk. If you can angle it away from the trunk, so much the better as this will direct rain away.
Now there are a few DON'TS I need to remind you of:
Don't paint 'wound-paint' on the cut areas – this is a discredited idea these days, more likely to seal in infection rather than discourage it.
2. If you want to take off a lot of branches, don't do it all in one hit. That can cause decay in the main trunk which could be a disaster. Take some of the branches off, but leave the rest on for at least another year before carrying on with the job.
3. Don't prune acers, walnuts or birches later than January, as they are likely to 'bleed' a lot of sap from the cut. The same applies to magnolias, which can also get die-back (dead stumps of branches) if they are pruned in winter – these fusspots are best pruned in late summer, if you have to. Cherries, plums and even blackthorns are prone to getting silver-leaf disease if they are pruned in winter – prune them between April and August.
Gardening shorts
Asters in all their various forms are wonderful for providing bees and other insects with pollen and nectar late in the year, and they have been enjoying them for weeks in this long warm autumn. Make a note to plant more!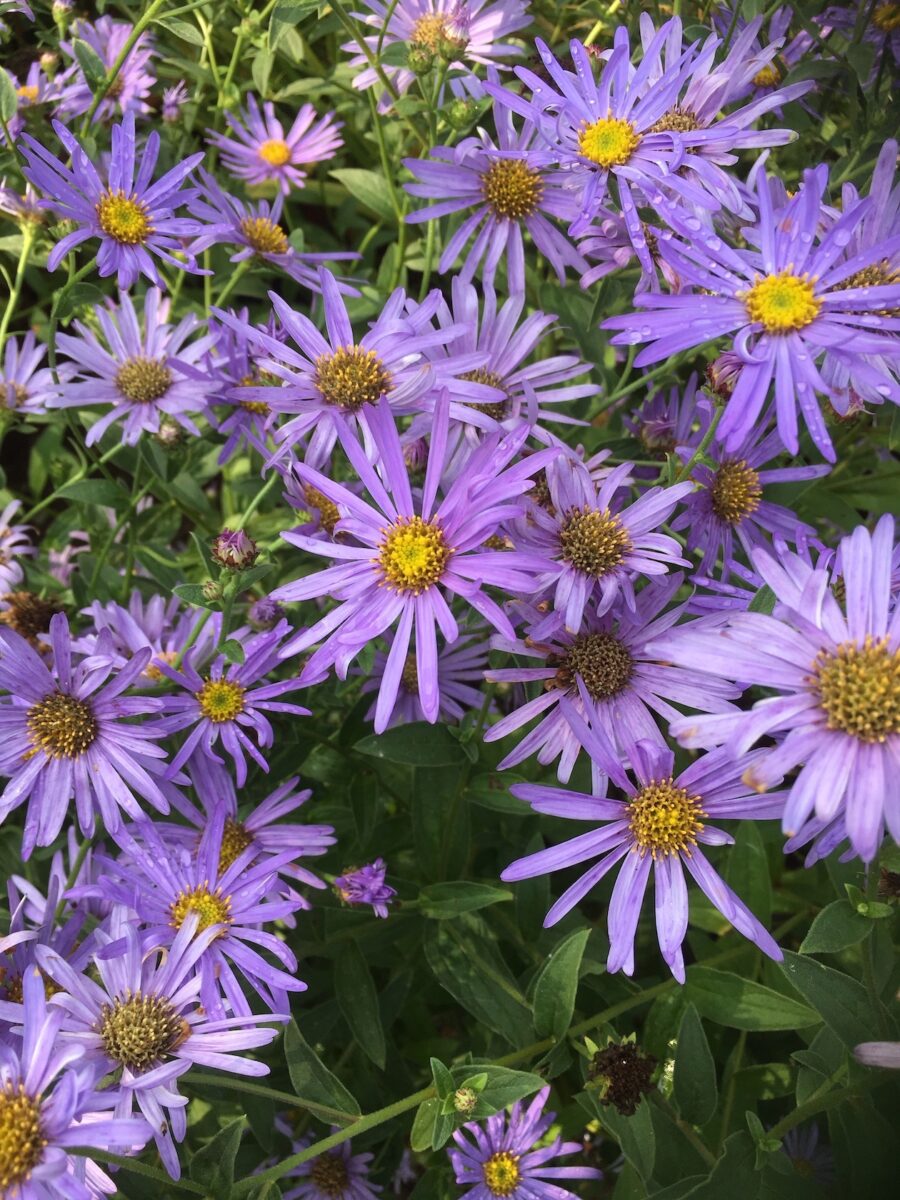 If your garden is anything like my garden, sneaky little tree seedlings often tuck themselves around the shrubs and perennials. Pesky baby ash-trees, bays etc. put down long roots quickly so it's worth checking around regularly, and yanking them out before they get delusions of grandeur.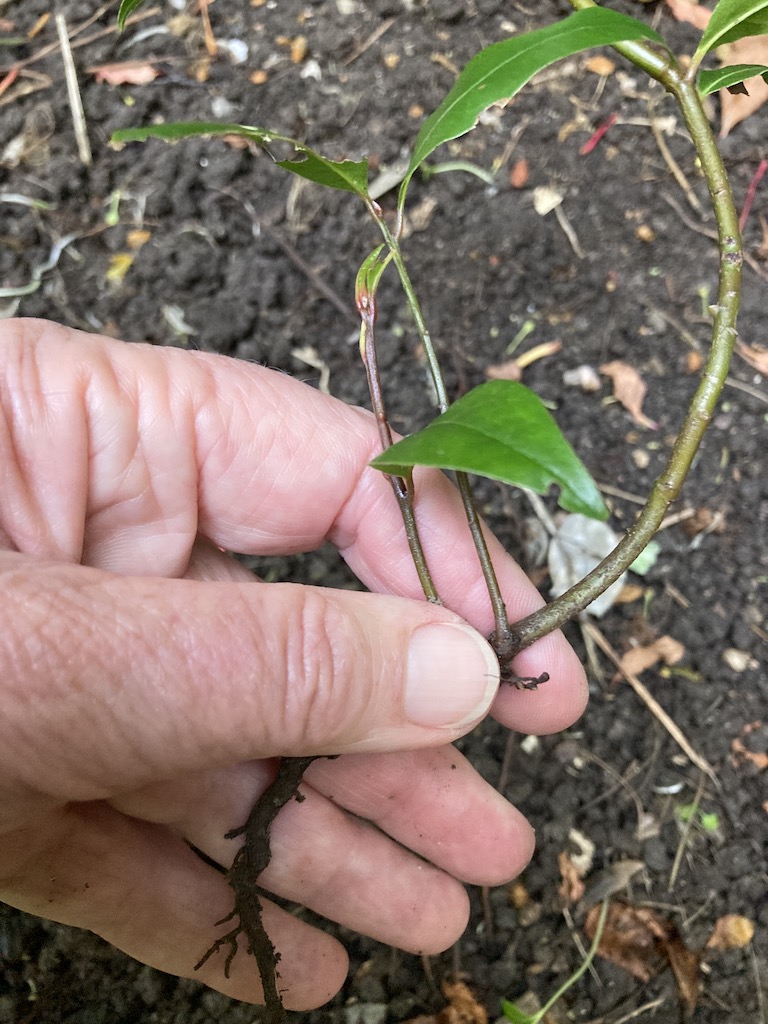 We love rhubarb! My husband makes a fab Rhubarb Brulee with golden caster sugar, egg yolks and double cream – YUM! The tartness cuts through all the sweetness. (I know it's not really the time for serving rhubarb, but the recipe works just as well for other cooked fruits too, such as plums, cherries, apples, pears etc. – link is at the end.) Now is the time to divide old clumps, or plant pot-grown crowns if you don't have heavy claggy soil. If you do, leave the splitting/planting until early spring. Rhubarb enjoys a rich diet so dig in some well-rotted manure first and plant the crown with the tips above the soil surface.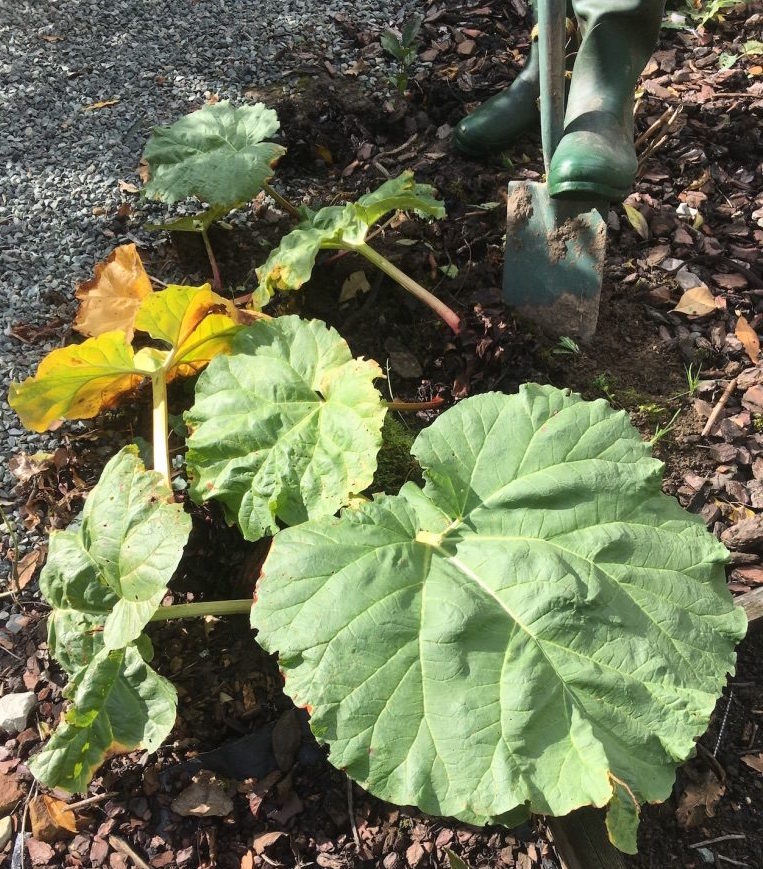 Harvest the last of the carrots, swedes and turnips, red and white cabbage in the veg garden before the first hard frostsbut leeks, late-sown purple-sprouting broccoli, celeriac, kale and chard can be picked throughout the winter.
Tidy up the dead or dying leaves of helleboresso they won't smother or spoil the look of their lovely flowers in early spring.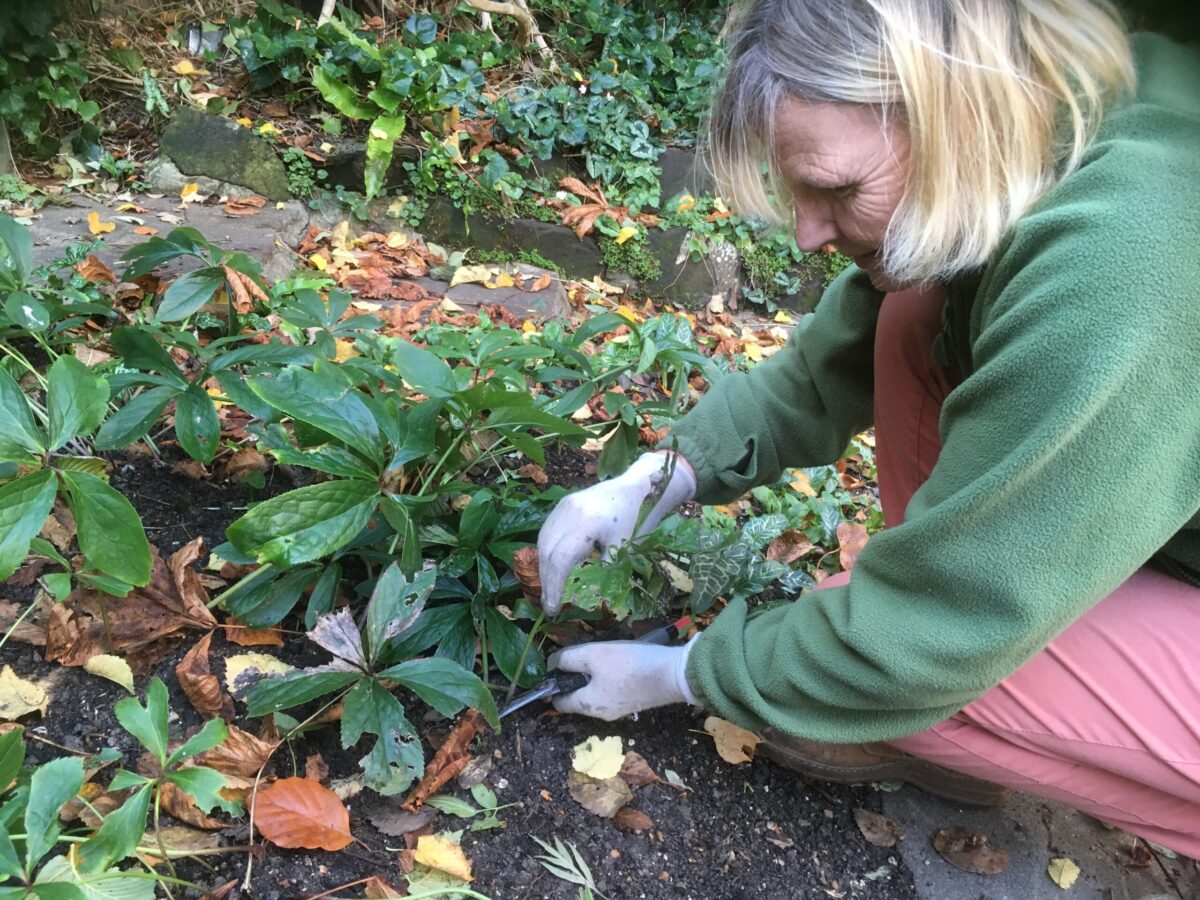 Here is the link to the recipe for Rhubarb Brulee.
This is the little video of me sowing my peas.
More N.B. If you're not already a subscriber and you'd like a bit more gardening chitchat from the 3growbags, please type your email address here and we'll send you a new post every Saturday morning.