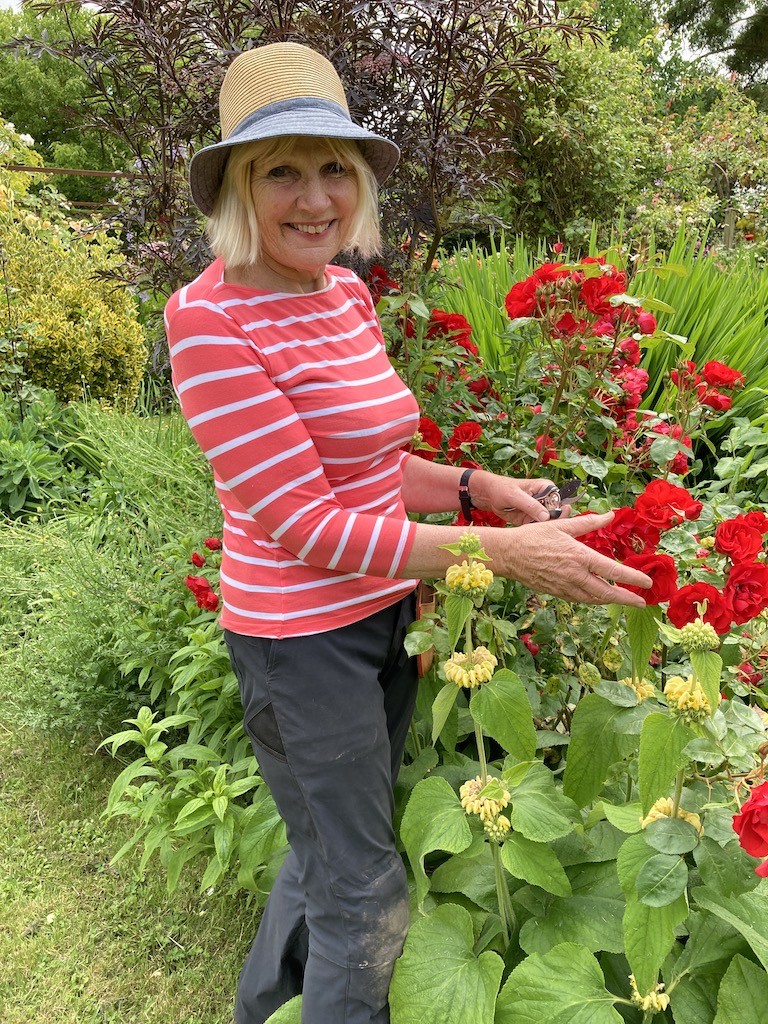 Flamin' June? It was certainly round here. If last year's drought made lots of folk re-think their plant choices, they'll be feeling a touch more complacent than many, I daresay.
I know that much of the north of the UK has had a wetter time of it, but most of us have been praying for rain for weeks. Enough about the weather… let's get on with some cutting back, companion-planting and even a little seed-sowing……….
Cutting the cranesbills
All the cranesbills (hardy geraniums) have had a whale of a time this year! They shrugged off the bitter January, revealed in the soaking March, and danced in their party dresses in the sunshine of May and June.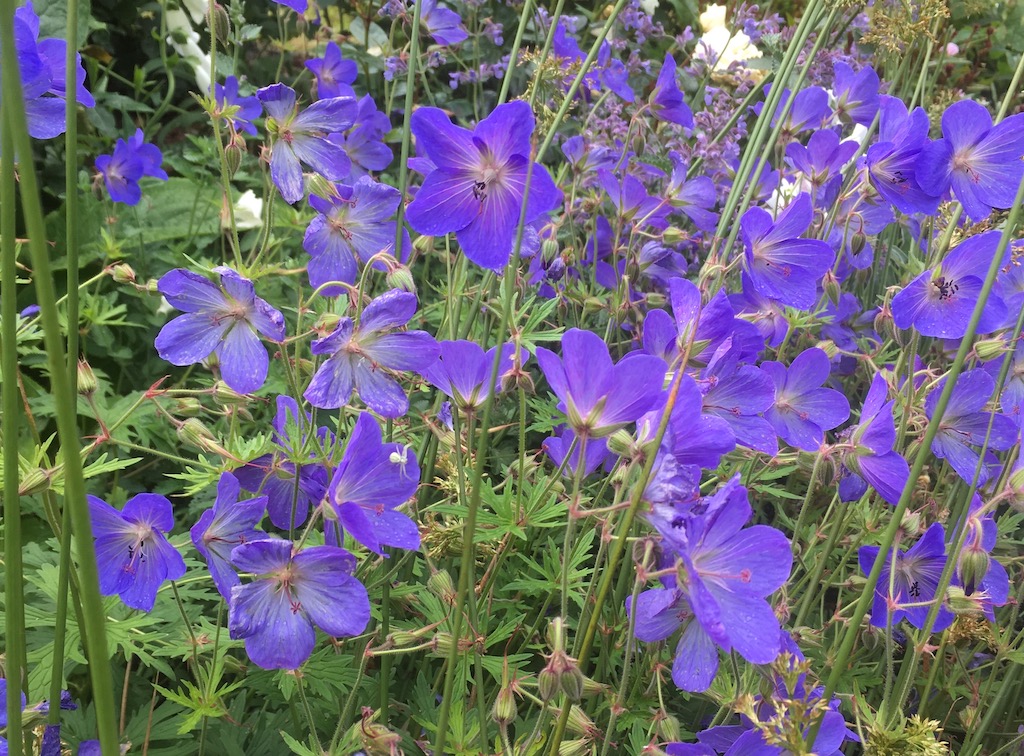 But they're feeling a little weary now, and looking at it. They may still have a few flowers on, but the stems are mostly long, floppy and untidy, and this 'tiredness' has been exacerbated by our recent drought.
So don't leave them like that for the rest of the summer. Get out your secateurs and cut the whole lot right back to the ground. You can see from this week's feature pic that I am bracing myself for the task! Then give it a real drenching – if you have a drop of liquid fertilizer handy, add that to the water as well.
Sorry, but the plant will look totally dreadful for two or three weeks. You'll be cursing me, and be at the point of crossing me off your Christmas card list. Keep the faith, and water it once a week. But then you will start to see small green leaves appearing, and by a month down the track, your hardy geranium will be covered in fresh growth all over. This new leafage will last right into the autumn, and if you're lucky, the plant may even flower again in September.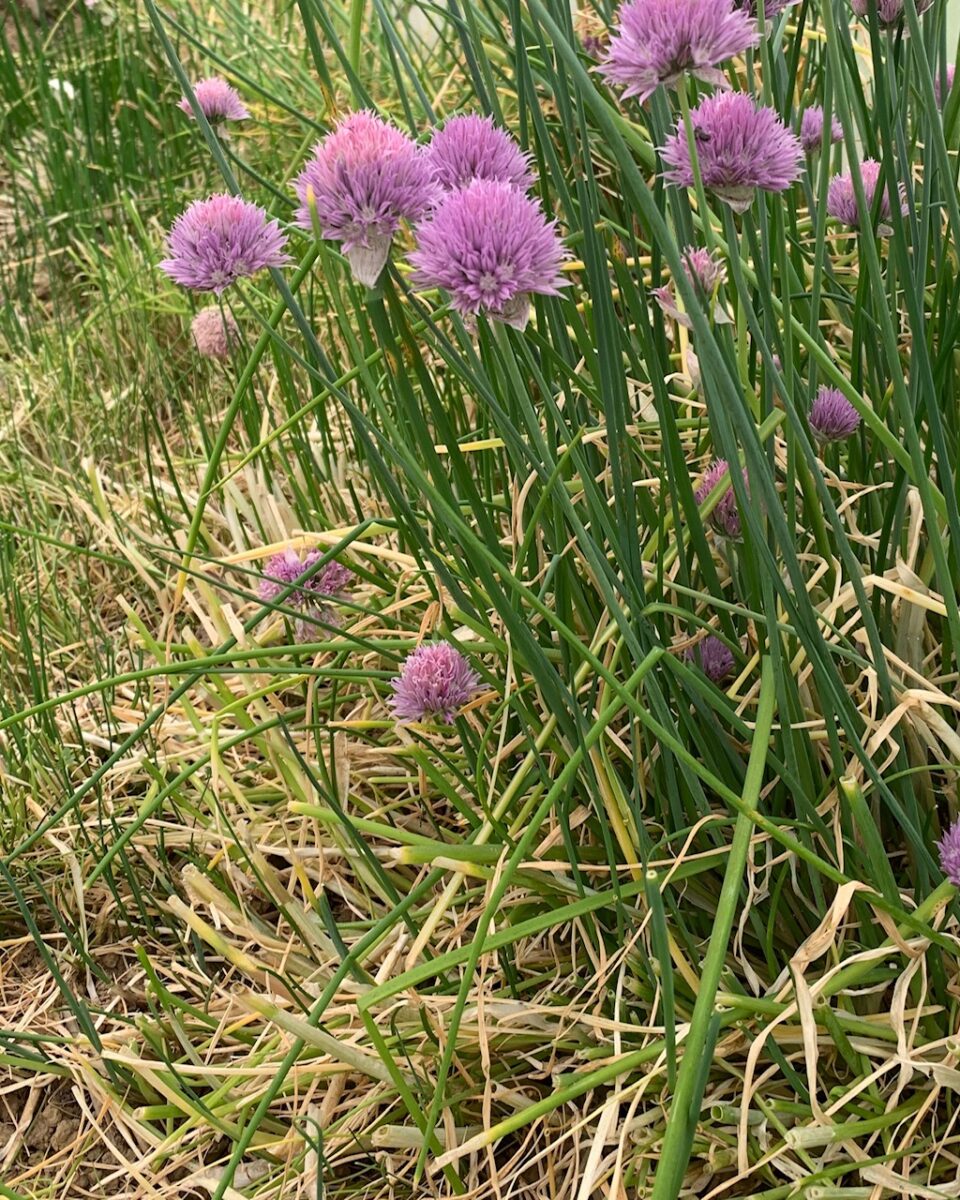 You can work this magic trick with chives as well. Once the flowers have faded and the stems have gone droopy or woody, cut it right back, water it well. It will renew itself satisfyingly quickly – lots of delicious shoots and peppery flowers for your summer salads (and the bees go crazy for the flowers!)
Companion planting
I've never been much of a fan of French or African marigolds – I find them too glaring and over-processed somehow. But I still sow them and grow them, because I'm not the only one who hates the smell of them – greenhouse pests such as whitefly loathe them too.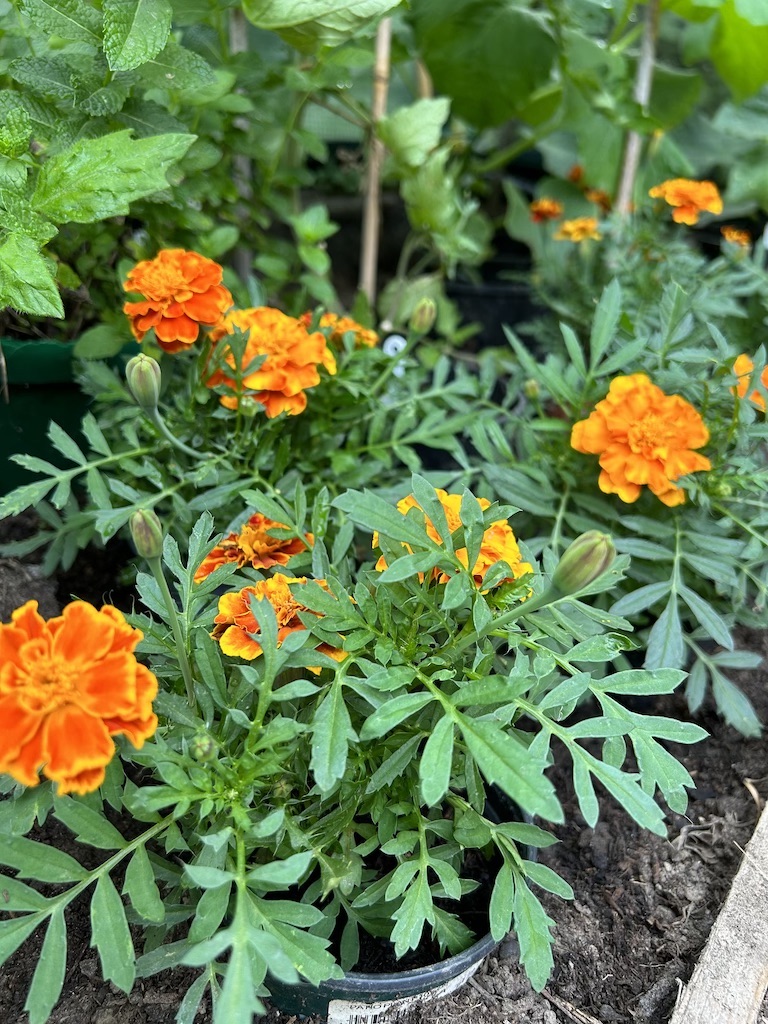 I tuck them all around the tomatoes, chillies and cucumbers that I have in my greenhouse, and run my hands over them whenever I remember which releases that rank scent into the air. I've also got a few pots of mint in there and do the same with them (they smell much better!)
I've never seen a single whitefly or red spider-mite in the greenhouse, and don't use any other preventative measures, so I think this version of companion-planting must be working. Dontcha LOVE it, when you can find a non-chemical solution to a pest problem. I urge you to try it.
Gardening shorts
We've been loving using the new juicy leaves of ruby ​​chard in the kitchen over the past few weeks. If you fancy having crops of chard or perpetual spinach right through the winter and on into next spring, sow some more seeds inside now.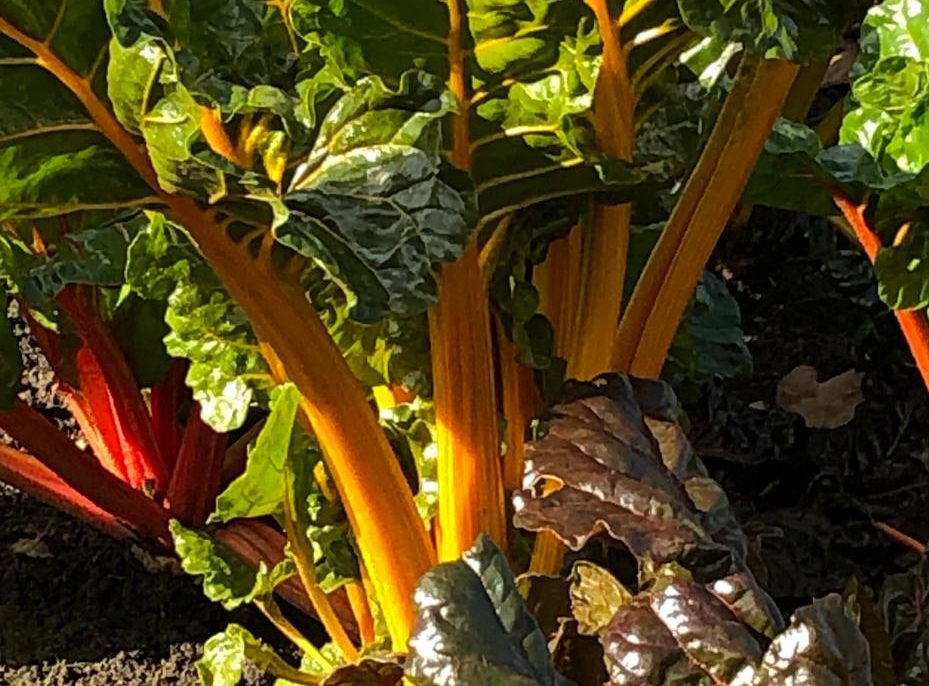 I've been hearing from dozens of people about how great their roses are this year, and they're right – they have been fabulous. Lots of mine have now finished their first glorious flush of flowers, so I shall go round and snip off every deadhead that I spot. Repeat-flowerers will get the message and start forming more flower-buds. By the way, we have some smashing garden-snips in our online shop which are absolutely perfect for this job – and we have an offer on them this week! You don't need to do this with the once-flowerers, and certainly not with the rugosas because they will have rosehips the size of small tomatoes in the autumn.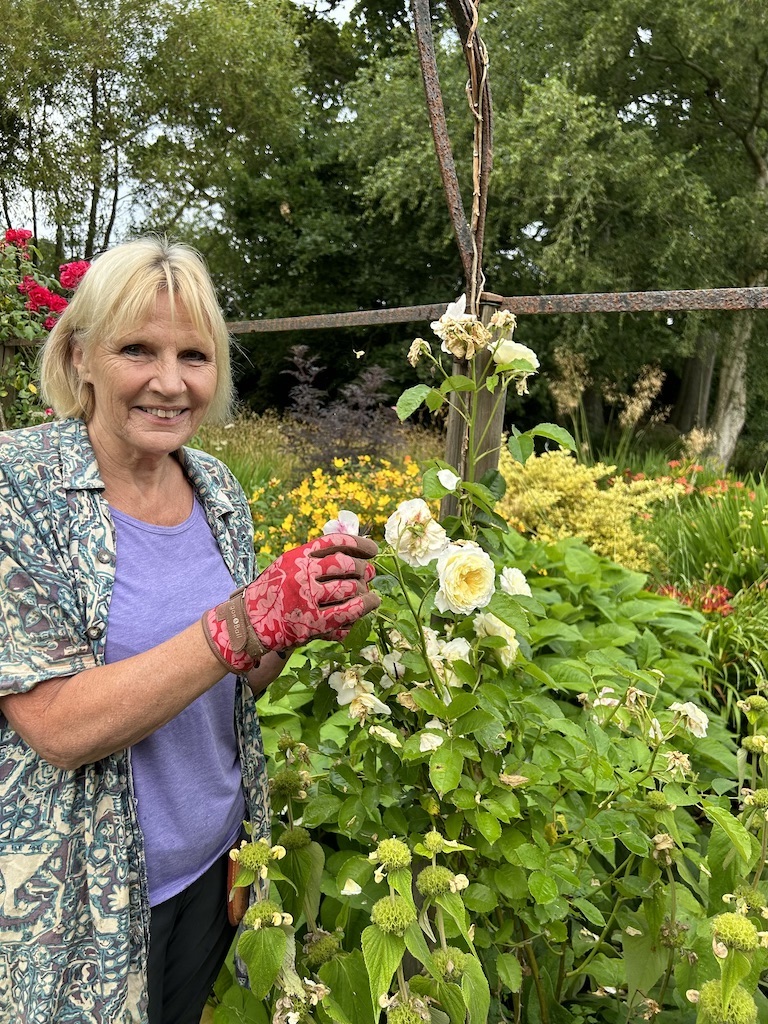 Oh dear, I might have over-courgetted again. All the friends and neighbors may be getting courgettes again and my long-suffering husband will have to dig out plenty of appropriate recipes. Courgettes are thirsty plants so make sure they get consistent watering to keep them producing all summer.
We put together a good list of drought-tolerant plants after last year's prolonged scorching temperatures. It might come in handy when you're planning any future climate-change borders.
More N.B. If you're not already a subscriber and you'd like a bit more gardening chitchat from the 3growbags, please type your email address here and we'll send you a new post every Saturday morning.